Shine the Light
A Walk to Illuminate Efforts to Defeat Hunger and Homelessness
Matt Talbot Kitchen & Outreach is hosting the SHINE THE LIGHT walk on Sunday, December 10, 2023, at Antelope Park to raise awareness about the challenges faced by people experiencing unsheltered homelessness during the winter. The 1-mile family and group friendly walk is an opportunity for community members to imagine what homelessness feels like in the winter and learn how to help.
The walk will begin at 5 p.m. on the walking path by the South Antelope Park Enclosed Shelter near the playground. Free parking is available. A half-mile marked loop will take walkers around the playground, Auld Pavilion Recreation Center, and Veterans Memorial Garden. Participants are encouraged to walk the loop two times. All registered walkers will receive a stocking cap and a glow stick to place on the HOPE hanger at the end of the walk.
According to the most recent Point-In-Time count, the number of individuals experiencing chronic, unsheltered homelessness in Lincoln has nearly doubled in the past year. In addition, Matt Talbot has seen a 35% increase in on-site meals and a 20% increase in the number of guests served.
Participants are invited to bring donations of hand and foot warmers to the walk. Donations can also be dropped off at Matt Talbot Monday – Friday from 8:30 a.m. – 6:30 p.m.
To learn more and for group pricing please contact Jenn Boettcher at jenn.boettcher@mtko.org.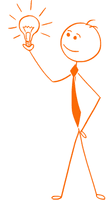 ---
Things to Keep in Mind...
The Shine the Light Walk will happen rain, snow, or shine! 
We will have a donation bin at the walk for hand and foot warmers. 
Need help finding where the walk will be held? Here's a map!