Volunteers Needed for Huskers Helping the Homeless!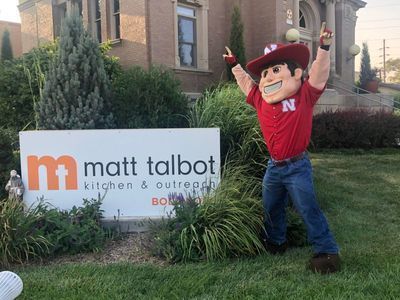 There are 4 ways to help with our annual Huskers Helping the Homeless fundraiser:
1. Collect Donations from Fans on Game Day!
We had a great group of volunteers downtown and in the Haymarket who accepted donations on behalf of Matt Talbot before the football game on Saturday,October 9th. Thanks to all who volunteered and donated!
2. Sell (or Purchase) Tickets for our Raffle
Matt Talbot Kitchen & Outreach is holding a raffle for 2 tickets to one of three Huskers home football games. These are premium seats (Section 4, Row 2) and a great way to experience a Husker football game in Memorial Stadium. Games are:
Purdue (October 30th) 
Ohio State (November 6th) 
Iowa (November 26th)         
Raffle tickets are sold for $10 each or 3 for $25. Three winners will be announced on October 25th.
Selling tickets for the raffle is easy (cash, check, credit card, and Venmo accepted) and will help us meet our fundraising goal!  All money raised supports Matt Talbot's hunger relief, outreach, and homeless prevention program 365 days a year. If you are interested in helping sell tickets, please contact Victoria O'Neil at victoria.oneil@mtko.org or 402-817-0623. Community Service hours will be provided.  Plus volunteers are eligible to win a $250 Visa Gift Card and prizes!
If you would like to support the cause by purchasing raffle tickets (who doesn't want to win some great football tickets?), please click here.          
3. Hold a Facebook Fundraiser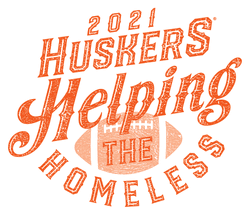 You can also join the best defense against hunger and homelessness by making an online donation or starting your own fundraiser for Matt Talbot on Facebook. During COVID a lot of our fundraising needs to be online so this would be a great way to help! 
4. Take a Collection at your Pre-Game Gathering
If you would like to take up a collection for Huskers Helping the Homeless at your tailgate or pre-game party, please contact Victoria O'Neil at victoria.oneil@mtko.org or 402-817.0623.  Thank you!