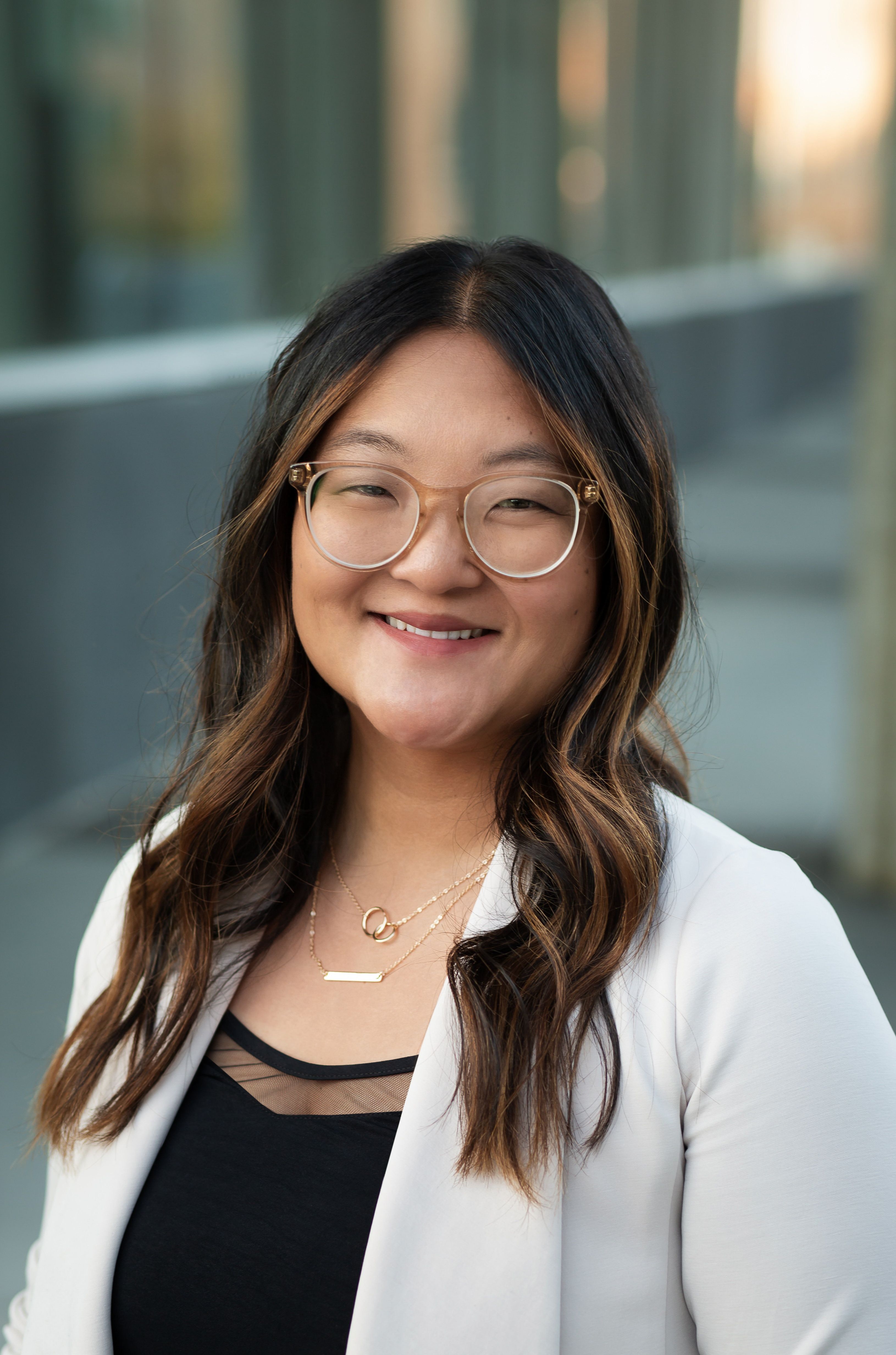 LINCOLN, NE – Matt Talbot Kitchen & Outreach's Board of Directors has named Alynn Sampson as Matt Talbot's new Executive Director. Sampson will succeed the current Executive Director Susanne Blue who retires on August 23, and will be the second executive director in the nonprofit's 31-year history.
"Alynn has a passion for working with individuals and families experiencing poverty, a commitment to our community and Matt Talbot in particular, and extensive experience in nonprofit administration," said Greg Frayser, board president-elect and chair of the hiring committee. "She is a proven leader with a compassionate heart, and will ensure that Matt Talbot continues to be a place of refuge and hope for our most vulnerable neighbors."
Sampson has worked at the Food Bank of Lincoln since 2008 and currently serves as Vice President, Operations & Impact. She has a master's degree in social work and received the Inspire Women's Leadership Excellence in Nonprofit Award in 2020. Sampson has been on Matt Talbot's Board of Directors since 2016, serving as president since 2021.
"I couldn't be more pleased that Alynn has been selected as the next executive director," said Susanne Blue. "She is a strong compassionate leader with vast experience in the areas of social work, hunger relief, and advocacy. Her involvement in Matt Talbot over the years, and her knowledge of our team, guests, and culture make her the ideal successor. I feel even more confident as I step away from my leadership role that this organization, that I love, is in the most capable hands."
Sampson begins her new role on August 21st, overseeing all management and operating responsibilities for the busy community kitchen and outreach center located at 2121 N. 27th Street. Last year Matt Talbot saw a 35% increase in the number of on-site meals served, a 37% increase in outreach services provided, and a 20% increase in the number of guests served.
"I am thrilled to be joining such a dynamic team. Susanne has established an incredibly strong organization founded on compassion and hope. It's an honor to be selected to continue to carry out those visions and values and see what is next for Matt Talbot," said Sampson. "I truly believe the future is bright and full of bold hope and look forward to learning from our guests, staff, and volunteers."
Sampson currently lives in Lincoln, NE with her spouse and two children.
###
Matt Talbot Kitchen & Outreach is a hunger relief and outreach center for the homeless and near-homeless with four main areas of focus: relieving hunger, defeating homelessness, addressing addiction, and providing outreach. Everyone is welcome to walk through our open doors and receive a hot nutritious meal two times a day, every day of the year. While on-site, guests can access a variety of outreach and homeless prevention services such as case management, assistance with acquiring vital identification documents, housing, substance use services and support, message and mail services, shower and laundry services, and assistance with basic and emergency needs. Matt Talbot has been serving the Lincoln community for over 30 years and is a safe place where the disadvantaged can find respite, peace, and hope.
Our vision is to defeat hunger and homelessness. Restore hope!