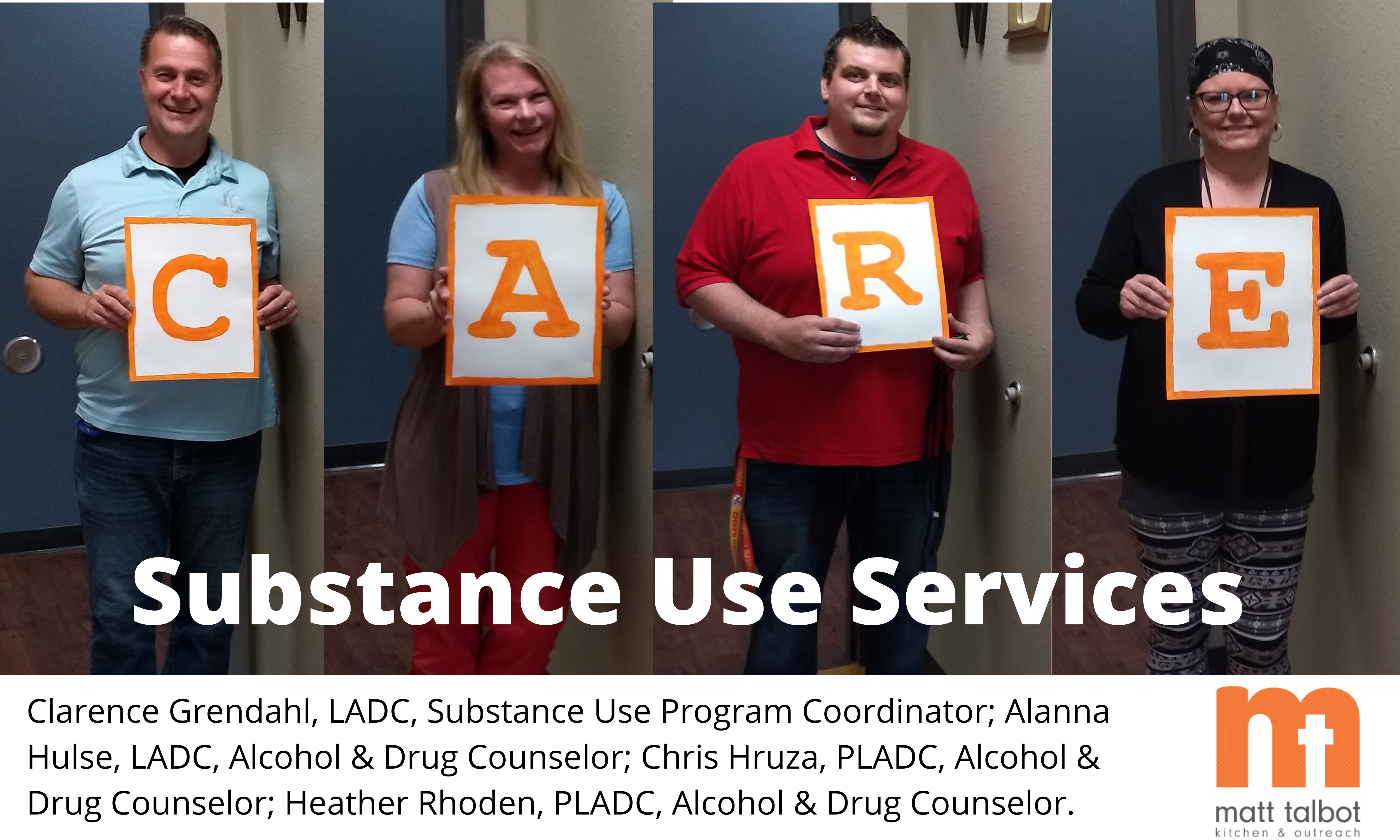 Mike started coming to Matt Talbot for meals and to take showers when he was homeless and living on the streets. He appreciated the help and at one point managed to get back on his feet, find employment, get an apartment and own a vehicle. But he was still in active addiction and it didn't last.
Last October he lost everything again and found himself back on the streets. And back at Matt Talbot.
At that point Mike talked with Amanda, a member of our outreach staff, about his challenges. Amanda conducted a housing assessment with him, and as they talked she asked if he had ever thought about entering a treatment program.
"I had a lightbulb moment at that point. I had been creating a story about why things weren't working out for me. But the truth was the addiction put me where I was. I couldn't manage myself or my resources."
Amanda helped Mike schedule a free substance use evaluation at Matt Talbot through the CARE Program (Counseling, Advocacy, Referral, Evaluation and Education). Mike then participated in Matt Talbot's pre-treatment group which meets twice a week and is specially designed for people who have had an evaluation and are awaiting admission to a treatment program. The group prepares folks for treatment and keeps them motivated. And for people like Mike who are homeless, the group is critical to maintaining communication with the treatment facility so that they are aware when a bed becomes available.
"I wanted to follow through with treatment and not just change my circumstances but change from the inside."
After 51 days of treatment, Mike moved into one of Matt Talbot's Transitions Houses – a 4 bedroom house for men designed to help individuals move from homelessness and addiction to a stable living environment. Residents stay 6 – 24 months and are provided intensive case management with an alcohol and drug counselor where they develop goals such as maintaining sobriety and securing employment. Of course the eventual goal is permanent housing and independence in the community.
Today Mike is doing well. In fact, he recently was selected to be the house manager – receiving a small stipend and assisting staff in providing a supportive and safe environment to all residents. He has employment, sobriety and is looking forward to the future.
"I feel really good about myself. I've set goals and I'm planning to attend college this fall. I feel like I have grown so much, and Matt Talbot has encouraged me all the way."
---
You can support the CARE Program and Matt Talbot's other homeless prevention programs by making a donation on Give To Lincoln Day where all donations are proportionally matched by the Lincoln Community Foundation.
Visit the Give to Lincoln Day website to give anytime between now and May 28th. Thank you!