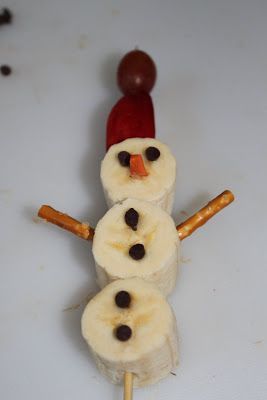 Are the kids getting bored after two weeks of vacation from school? Are you looking for something new to keep them occupied? On Friday, Jan. 5, 2018, at 1 PM Janet Buck will be facilitating a class at the Cooper YMCA (6767 S. 14th Street) where we will make a healthy snowman snack, do an activity which involves physical activity, and, of course, eat the snacks we have prepared. The class will last until 2 PM. This will give children an opportunity to learn about the recommended food groups and give them a hands-on chance to make a snack that is fun, but, more importantly, is good for them, since it is made from fruit. To register, please email janet.buck@mtko.org or call direct at (402) 477-4116. Hope many of you can make it that afternoon!
Kids Garden & CAFE (Children and Food Education) classes are held year round for elementary aged children. In these classes children learn about good nutrition and health, as well as gardening. The classes promote good health and nutrition, as well as teaching some basic cooking skills. The participants are always proud of their creations and often try fruits and vegetables they may never have eaten previously.
Always FREE and all are welcome!