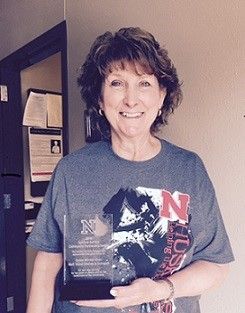 Sydne Wirrick-Knox is awarded the Spirit of Service Community Partner Award!
UNL's Center for Civic Engagement, which is a student organization, honored Sydne with this award at an event held in the Jackie Gaughan Multicultural Center on April 16, 2015. This award is in recognition of a community partner who has shown a dedication and commitment to service, along with fostering an environment where people and groups can excel in the area of service-learning.
Congratulations Sydne!