Join The Team!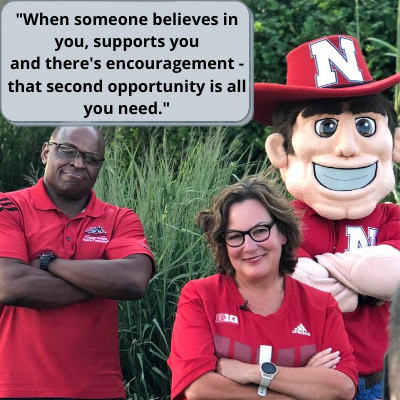 This year we invite you to be part of a new Huskers Helping the Homeless celebration. Instead of hosting our event with hundreds of volunteers throughout Lincoln on a home-game weekend, Matt Talbot is asking for volunteers of all ages to raise money for Matt Talbot during the month of October (or you can start now!). Online fundraising tools can be used, and service hours for students are available if needed. It will look different than previous years, but our game plan is to encompass the same community spirit you've come to associate with Huskers Helping the Homeless!
Click here to volunteer. If you questions, please contact Victoria O'Neil at victoria.oneil@mtko.org or 402-817-0623.
You can also join our team as an event sponsor.
Your partnership will help us hand-off opportunity to our guests so they can pursue their second chance. Both on the field and off, everyone deserves hope and another opportunity to improve their lives. Thank you and GO BIG RED!