You Provide the Best Defense Against Hunger and Homelessness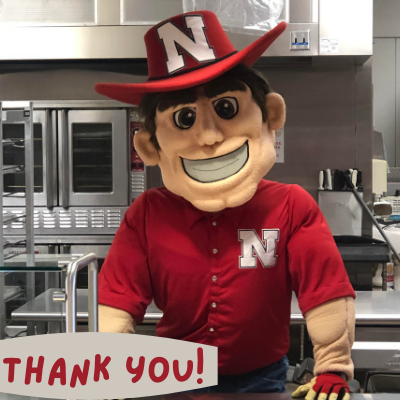 Husker Nation is gearing up for a new season of Nebraska football, and Matt Talbot Kitchen & Outreach is excited for our 25th annual Huskers Helping the Homeless! Our volunteers will be downtown on Saturday, October 9, 2021 before Nebraska's Homecoming game against the Michigan Wolverines. More information about how to volunteer will be coming - check back!
If you would like to take up a collection for Huskers Helping the Homeless at your tailgate or pre-game party, please contact Victoria Young at victoria.young@mtko.org or 402-817.0623.  Thank you!