Over $50,000 Raised for Hunger Relief and Homeless Prevention Services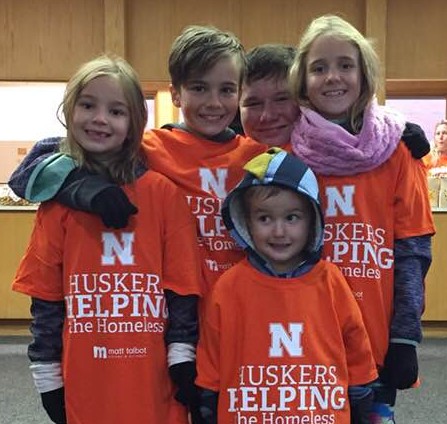 Matt Talbot Kitchen & Outreach teamed up with more than 700 volunteers for the 22nd Annual "Huskers Helping the Homeless" the weekend of September 29th for the NU V. Purdue football game.  This year more than $50,000 was raised in support of Matt Talbot's hunger relief and homeless prevention services!  During a 4-day period, volunteers accepted monetary donations in the downtown area before the game, Sam's Club & Walmart stores, Russ's Markets & Super Savers, and at SouthPointe Pavilions and Gateway Mall. In addition to the efforts of the community volunteers, local businesses and individuals sponsored the event.
Funds raised through the event were down about $5,000 due to cold and rainy weather on game day.  Community members are encouraged to consider a gift at mtko.org/huskersgive. 
"We are grateful for the awesome volunteers, supportive sponsors and generous community that make this event so successful," said Susanne Blue, Executive Director. "It is inspiring to see volunteers of all ages and backgrounds coming together to raise funds to defeat hunger and homelessness in our community. Even with the rain everyone was amazing!" 
To celebrate the important role students have in this event, a trophy is awarded to the high school with the most registered volunteers on game day.  East High School was the winner for the second consecutive year with 54 volunteers.