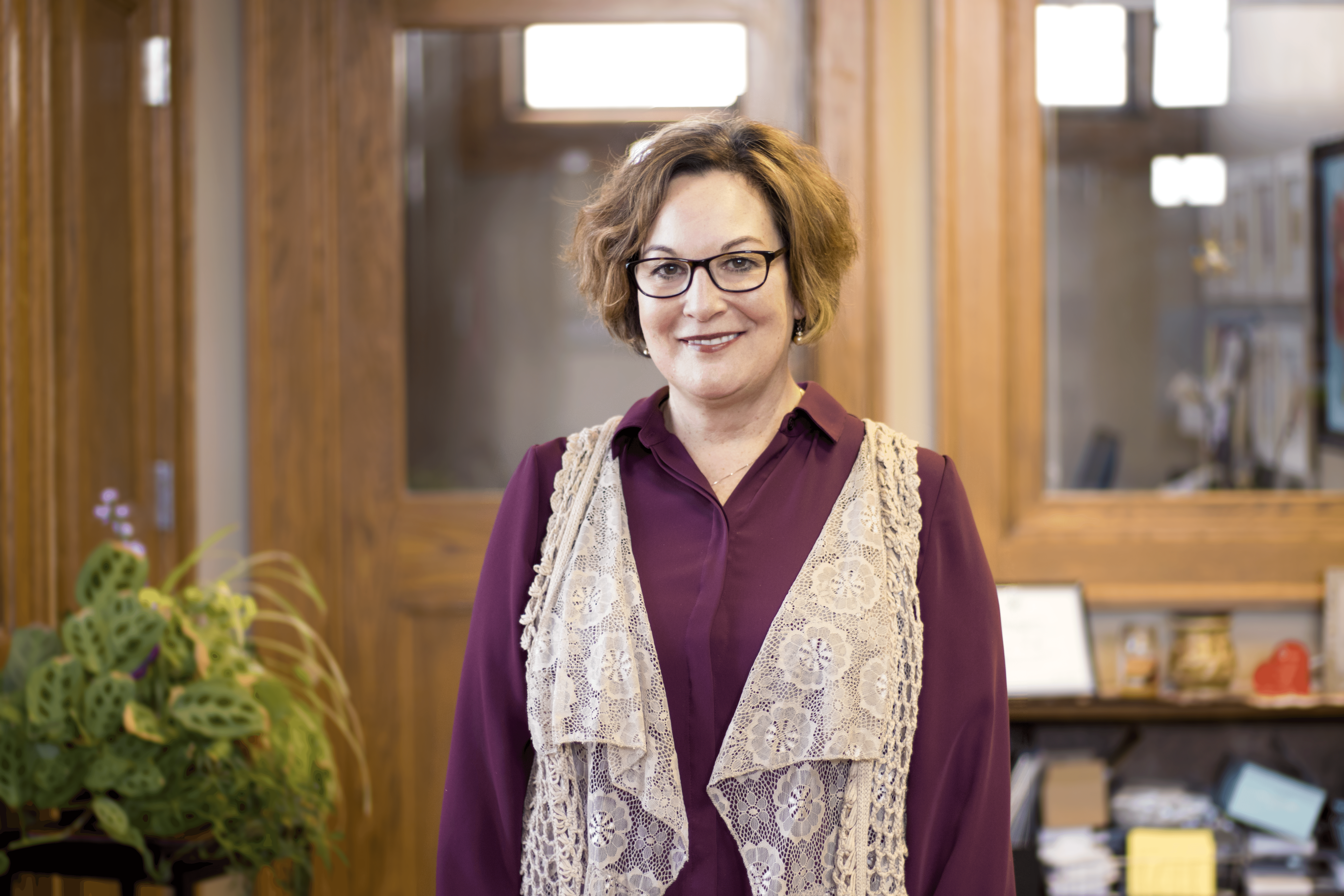 CONTACT:
Alynn Sampson, Matt Talbot Board President
Vice President of Operations & Impact, Food Bank of Lincoln
(402) 466-8170 Ext. 1993
asampson@lincolnfoodbank.org
FOR IMMEDIATE RELEASE
Monday, April 17, 2023
Matt Talbot Leader Susanne Blue Announces August Retirement Date
LINCOLN, NE – After twenty-five years as Matt Talbot Kitchen & Outreach's Executive Director, Susanne Blue has announced her plan to retire this summer. Blue will step away from leading the nonprofit on August 23, 2023, according to Alynn Sampson, president of Matt Talbot's Board of Directors.
"Susanne has impacted countless lives and we credit her steadfast leadership for Lincoln's proactive and compassionate response to the challenges faced by individuals and families experiencing homelessness and poverty," said Sampson. "Susanne is the definition of bold hope and has never wavered from that bold hope since she began as a volunteer. The Board of Directors is extremely grateful for her dedication and is confident Matt Talbot's future is bright thanks to the foundation she has built over the past 25 years."
During her long tenure as Executive Director, the organization grew from a volunteer-led soup kitchen to a professionally staffed community kitchen and outreach center offering housing, case management, outreach, substance use, and nutrition programming for families and individuals experiencing homelessness or at risk of homelessness. As a professional social worker, the programs implemented under Blue's leadership were based on research and best practices to comprehensively address identified community needs.
Blue spearheaded the development of Matt Talbot's Life Skills and Tenant Education Program as well as the Homeless Identification Project which assists families and individuals with obtaining vital identification documents needed for housing, employment, and school enrollment. Under Blue's leadership, Matt Talbot was awarded renewable federal and state funding to provide permanent supportive housing, rapid rehousing, and city-wide diversion services such as mediation and conflict resolution, assistance with housing search and placement, and information and referral services to prevent homelessness.
In 2010 Blue oversaw a major capital campaign and relocation of the facility from 19th & R Streets to the current location on N. 27th Street while maintaining vital services and an environment of compassion and respect. The final phase of Matt Talbot's relocation and building will be finished later this summer with the completion of a north addition and garage. More recently she led the organization through the pandemic, ensuring uninterrupted services as well as the safety of volunteers, guests, and staff. Throughout her career, she has been a strong advocate for the most vulnerable in our community by actively addressing issues of homelessness, hunger, poverty, affordable housing, and mental health.
"Susanne is known for her service, hard work, leadership, and countless prayers," said Sampson. "She has established a lasting culture of hope, dignity, encouragement, and community among Matt Talbot's volunteers, guests, and staff – a gift to our entire community and we are so grateful."
Blue's career in human services includes over 35 years of volunteer and professional work in community organizing, advocacy, crisis support, program planning, program evaluation, and grant writing. Her primary focus with these efforts has been on behalf of the homeless and working poor in both Omaha and Lincoln. She graduated with her Bachelor of Science in Public Affairs and Community Service with minors in Criminal Justice and Psychology from the University of Nebraska-Lincoln in 1985 and received her Master of Social Work (Macro Emphasis in Planning & Administration, Community Organizing, and Grant Writing) from the University of Nebraska-Omaha in 2000. Prior to becoming Executive Director of Matt Talbot, Susanne worked at Vincent House in Omaha and was an active volunteer with agencies serving women who had experienced sexual and/or domestic violence.
In addition to her role as Executive Director, her leadership experience includes participating in the Nonprofit Association of the Midlands Executive Institute (2018-19), Leadership Lincoln Executive Series (2015-16), Chair of People's Health Center/Bluestem Health Board of Directors (2011-13), President of Lincoln/Lancaster County Human Services Federation (2007-08), Chairperson of Continuum of Care Planning & Evaluation Committee for Homeless Services (2004-06), and Chairperson of Lincoln Homeless Coalition (2000-02). Other national and local leadership recognition include the Beyond Housing Award (2020), the NEBRASKAland Foundation Award (2020), Sister Marcella Leadership Award (2017), Nonprofit Executive of the Year (2008), Social Worker of the Year (2008), Grace Abbot School of Social Work Gandhi Award Recipient (2008), Delegate for State of Nebraska at National Nonprofit Congress (2006), and the YWCA Tribute to Women (2001).
Blue is married to Jim Blue, President and CEO of CEDARS Youth Services. They have two grown children and a feisty Papillion pup.
The board has formed a transition committee and is in the process of filling this position.
---
Matt Talbot Kitchen & Outreach is a hunger relief and outreach center for the homeless and near-homeless with four main areas of focus: relieving hunger, defeating homelessness, addressing addiction, and providing outreach. Everyone is welcome to walk through our open doors and receive a hot nutritious meal two times a day, every day of the year. While on-site, guests can access a variety of outreach and homeless prevention services such as case management, assistance with acquiring vital identification documents, housing, substance use services and support, message and mail services, shower and laundry services, and assistance with basic and emergency needs. Matt Talbot has been serving the Lincoln community for over 30 years and is a safe place where the disadvantaged can find respite, peace, and hope.
Our vision is to defeat hunger and homelessness. Restore hope!