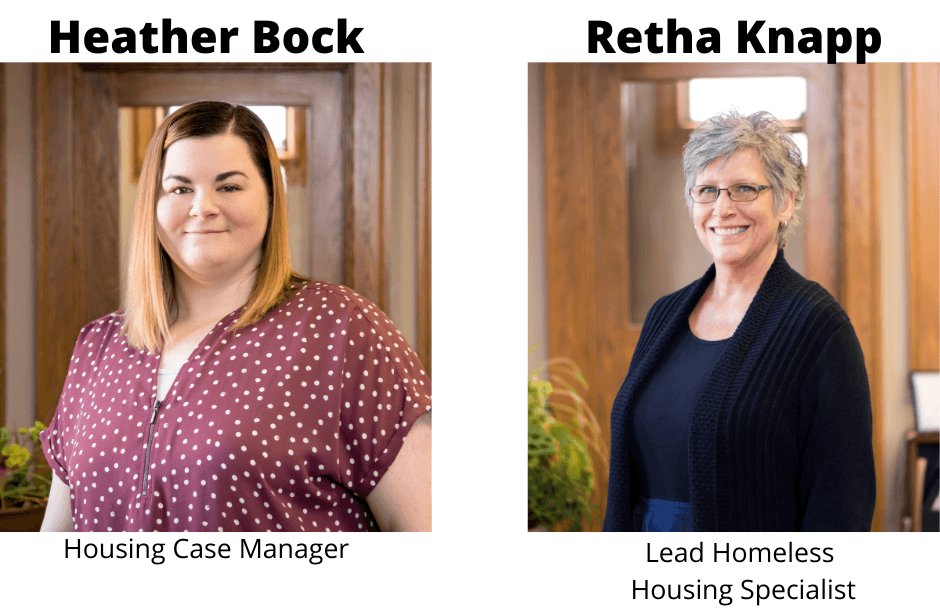 Matt Talbot Welcomes New Housing Case Manager
MTKO has a new Housing Case Manager, Heather Bock.  Heather joins our team after working as a Probation Administrator for the State of Nebraska. She grew up in Lincoln, Nebraska and has lived here for most of her life.  She is married and is a dog and cat person and has both at home.  Heather is currently going to school to get her Masters Degree in Social Work.  She is excited for this new position and has enjoyed her time so far at MTKO. If you see Heather around the building, please welcome her to our staff!
Retha Knapp, Lead Homeless Housing Liaison Retiring
Retha joined MTKO almost five years ago as an Outreach Specialist, eventually moving into the Lead Homeless Housing Specialist.  She says working as the Housing Specialist at MTKO has been one of her favorite jobs in the 50 years that she has been working. "It warms my heart when we get to help someone who has been experiencing homelessness a roof over their head and a fresh start."  Her plans after retiring include spending more time with her grandkids, family, friends and working more in the garden and doing a little fishing.  Thank  you -Retha!