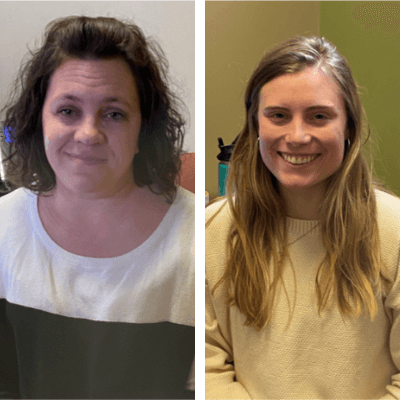 Abi Nelson joins the Matt Talbot Development Department as our new Marketing and Communications Specialist. Abi is from Fort Calhoun, Nebraska. However, she spent quite a bit of time in Lincoln for the past 3 1/2 years attending Nebraska Wesleyan University. Abi just graduated this past semester with a Bachelor's degree in Communication Studies. In her free time she enjoys spending time with friends and her eight siblings, being outdoors, and exercising! She's always known she wanted to work for a nonprofit and she is so thankful she  gets to do that with Matt Talbot. Abi is excited for the opportunity to be a part of Matt Talbot's mission to help Lincoln's working poor and homeless. She is looking forward to collaborating with this team and serving the community. 
Jenn Boettcher replaces Vicky Drozd, taking over events, but will also work with Lori Wellman, Director of Development, focusing on donor engagement. Jenn joins Matt Talbot as the new Events and Donor Engagement Specialist.  She brings several years of non-profit and event experience with her. She has assisted with numerous events while working for the Arbor Day Foundation and Travel & Transport. Jenn and her husband have four boys who love the outdoors. In her free time she enjoys attending concerts, spending time with family and friends and catching a nap on the weekends. Jenn is excited to be working for a non-profit organization again and to support the mission of Matt Talbot.  
Welcome to the Bold Hope Team Ladies!