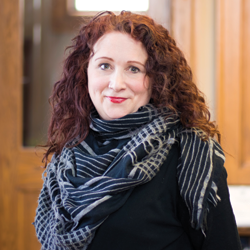 Our very own Amanda Owen-Doerr received the Human Services Individual Award in November at the Lincoln Homeless Coalition Annual Recognition Event. 
Amanda has been the Homeless Diversion Specialist at Matt Talbot Kitchen & Outreach for 3 years and in the Human Services Field for 25.  The  co-worker who nominated her said "her drive, passion, desire, cheerful personality and warm heart, make her an excellent candidate for the Human Services Individual Award.  Anyone who has worked with Amanda can easily recognize the sincere and honest compassion she displays when working with individuals in need.  There is no one, in the community, more deserving than Amanda to receive this award." 
Congratulations Amanda!