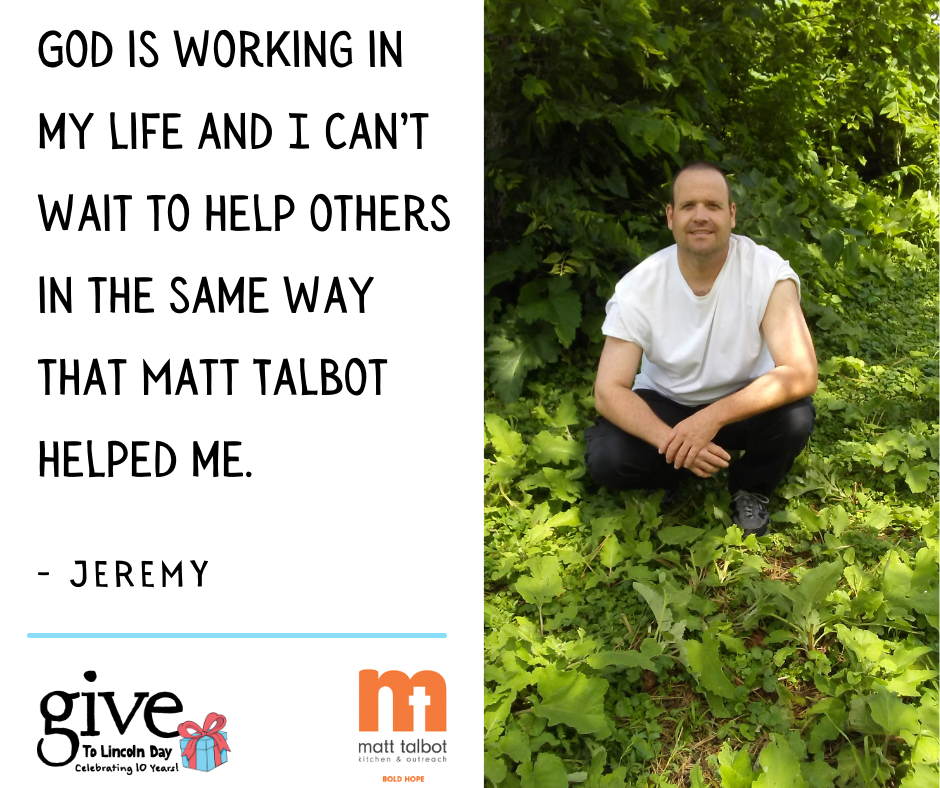 Jeremy participated in Matt Talbot's transitional housing program after struggling with homelessness and addiction for many years. He worked hard – maintaining sobriety, gaining employment, volunteering, paying off debt, and resolving legal issues related to past criminal offenses and child support. He graduated from the program and moved into his own apartment in 2017.

Fast forward to 2021 and Jeremy is stronger than ever. Last month he bought a house and is thankful that his youngest son will start high school living in a safe neighborhood. And this month he celebrates 7 years of sobriety!

Jeremy has a dream of becoming a drug & alcohol counselor and hopes to start online classes soon. 
"Things have gotten real good for me over the years thanks to my sobriety. God is working in my life and I can't wait to help others in the same way that Matt Talbot helped me."
We provided Jeremy with many doses of hope over the years. But Jeremy has returned the favor and then some! His story provides us all with a dose of credible hope that together we really can defeat hunger and homeless in Lincoln.
We are so proud and can't wait for what the next chapter in his life brings!

Give to Lincoln, and to people like Jeremy, today.