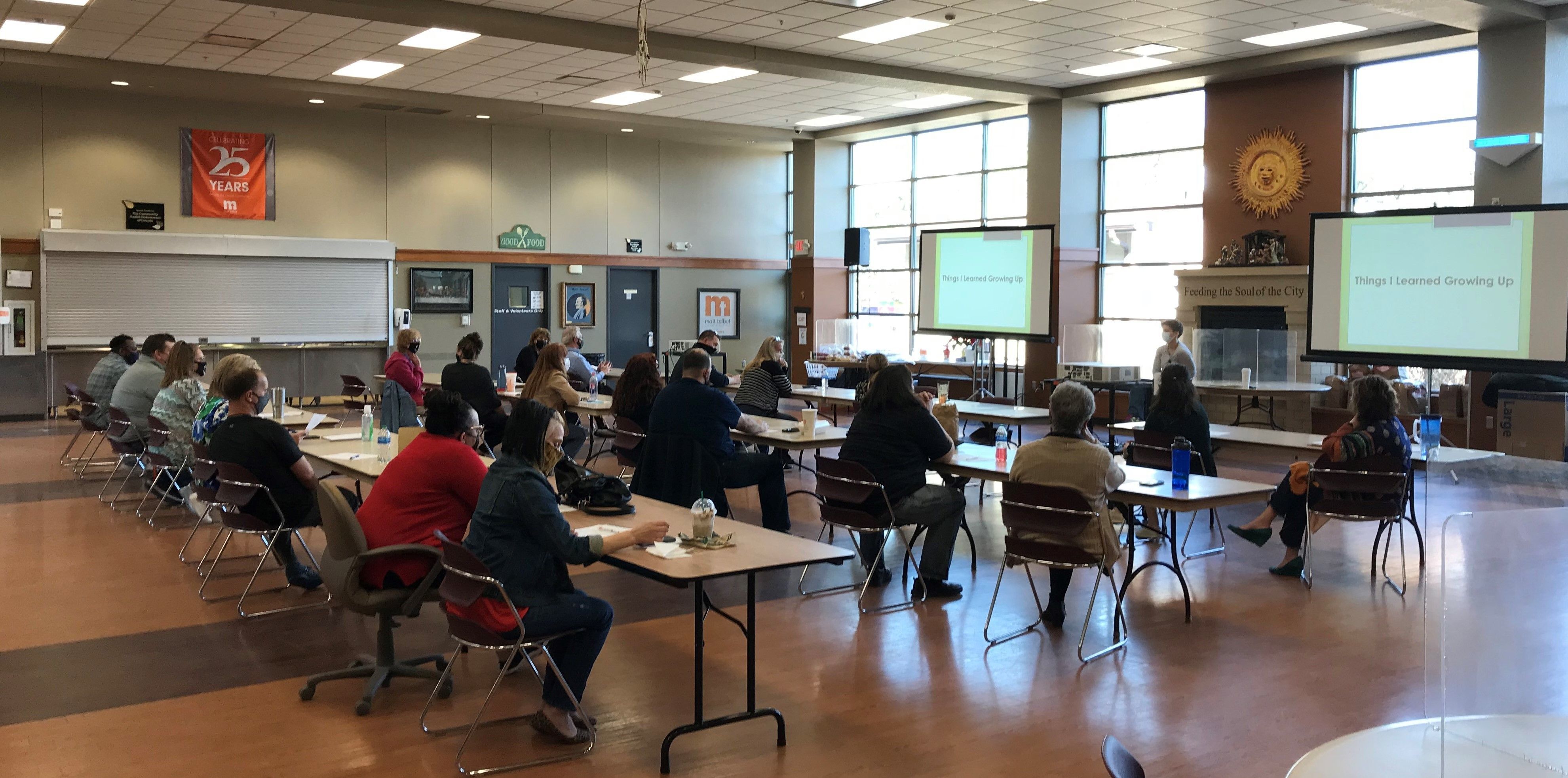 Matt Talbot Kitchen & Outreach staff members recently participated in a workshop facilitated by Inclusive Communities of Omaha about creating inclusive work environments. Topics covered included identity, intersectionality, systems of advantage, socialization, and implicit bias. During the workshop, staff members reflected on their own and others' visible and non-visible identities, recognized the role of socialization in shaping personal beliefs/biases, and explored ideas of privilege in the workplace and community.
"I've been with Matt Talbot for more than 20 years and welcoming diversity has historically been a strength," said Executive Director Susanne Blue. "As we begin a strategic planning process this year, one of our goals is to build and sustain an inclusive community. This workshop is a critical first step to creating a space with mutual trust, acceptance, and respect for all."
Everyone is welcome to walk through the open doors at Matt Talbot Kitchen & Outreach and get a prepared meal two times a day. While at the facility, guests learn about other outreach and homeless prevention services available, such as housing, case management, tenant education classes, assistance with acquiring vital identification documents, substance use services, shower and laundry services, and assistance with basic and emergency needs. It is a safe and welcoming place where those who struggle with poverty, homelessness, or addiction can find respite and hope.