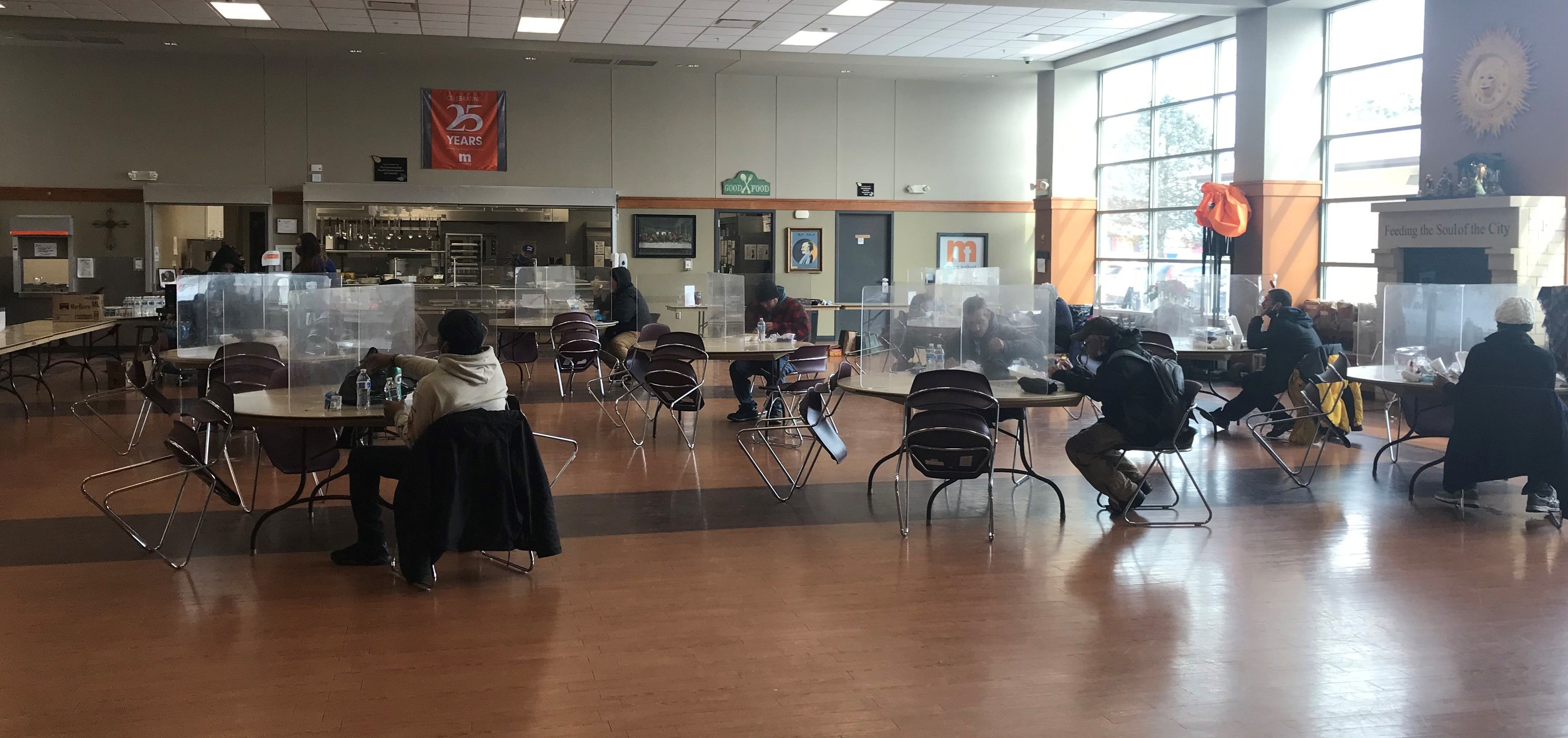 Thanks to the support of a generous community, Matt Talbot continues to serve in familiar and new ways that further our mission to defeat hunger and homelessness and restore hope.
The pandemic led us to modify services - doing takeout meals, "door drops" of supplies and food to housing clients, and lots of distancing, zoom, or phone calls with clients. But basic services were uninterrupted. Prepared nutritious meals, substance use services, shower & laundry, and case management services did not miss a beat. We've even been able to provide emergency shelter and expand housing opportunities for individuals and families experiencing homelessness.
Starting last November in preparation for the cold weather, we launched a partial re-opening of our dining room during meal times for guests experiencing unsheltered homelessness. During the severe cold weather and now with the COVID risk dial in the "moderate" range, we are happy to be able to safely welcome unsheltered homeless guests into the dining room during the day as well as during meal times. We have the capacity to seat 32 guests, masks are required, and other safety precautions are in place. It is good for our collective souls to once again have laughter and conversation in the dining room. 
We are grateful for the community's partnership and want you to know it is making a lasting impact in the lives of our guests.
Thank you!