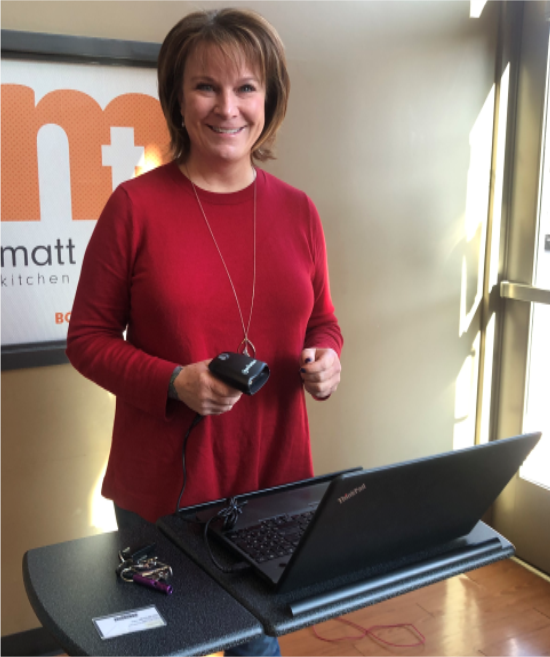 Do you recognize this smiling face? It's Sue Kemp, our January Volunteer Spotlight.
Sue is our Friday lunch scanning volunteer. She has been with Matt Talbot for 5 years. Sue came to volunteer with MTKO because she just wanted to give back and hopefully bring a smile to a person's face.
Sue is an Associate Professor in Special Education at UNL. She oversees the student's Field Experiences and supervises students in the school. 
Sue's favorite thing about volunteering is the people and talking with them.
Thank you Sue for volunteering!