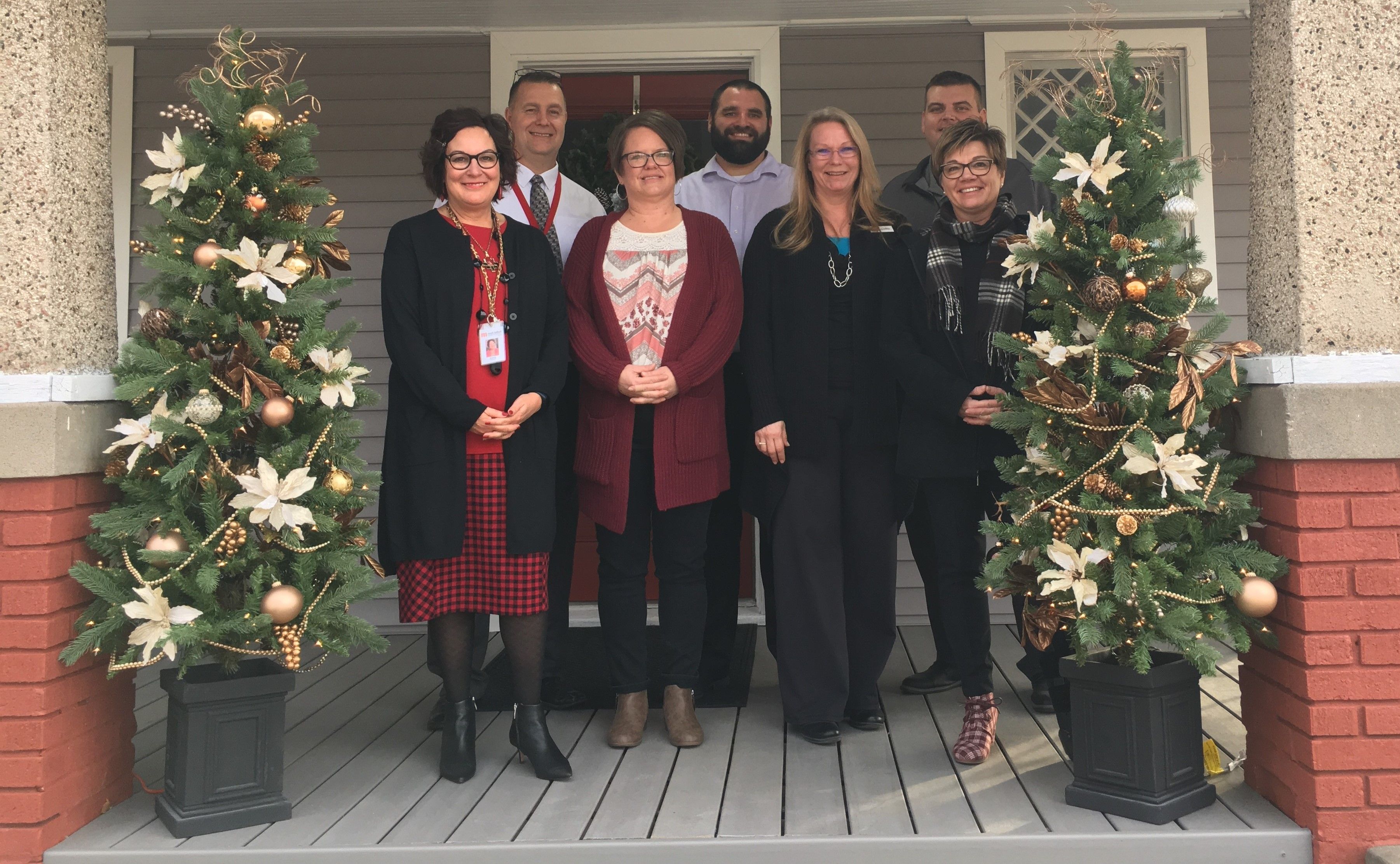 Matt Talbot's Transitional Housing Program has expanded to include a 6-bedroom transitions house specifically for young men in the Lancaster County Community Corrections Sentence Conversion – Reentry Program. The house was remodeled and opened to participants on December 16th. An Open House for the community was held on December 12th. 
Matt Talbot also has a 4-bed men's transitions house and a 5-bed women's transitions house. To be eligible, participants must be homeless.  Each participant has weekly counseling and case management sessions with an alcohol and drug counselor at Matt Talbot, pays a $20.00 monthly program fee and volunteers one hour per week at Matt Talbot. Participant goals include abstaining from substances, working a program of recovery, gaining employment, saving money and transitioning to independent permanent housing. Participants can stay at the house a minimum of 6 months or up to two years, depending on their circumstances.
"We look forward to providing a supportive and stable living environment for men preparing to re-enter the community after being incarcerated," said Susanne Blue, Executive Director. "Our program is designed to teach the life skills needed to live sober and productive lives, and we are here to support them on their journey to independence."
Pictured: Back row: Clarence Grendahl, Substance Use Program Coordinator, Matt Talbot; Landon Parks, Drug Court Coordinator, Community Corrections; Chris Hruza, Alcohol & Drug Counselor, Matt Talbot. Front row: Susanne Blue, Executive Director, Matt Talbot; Heather Rhoden, Alcohol & Drug Counselor, Matt Talbot; Alanna Hulse, Alcohol & Drug Counselor, Matt Talbot; Kim Etherton, Director, Community Corrections.