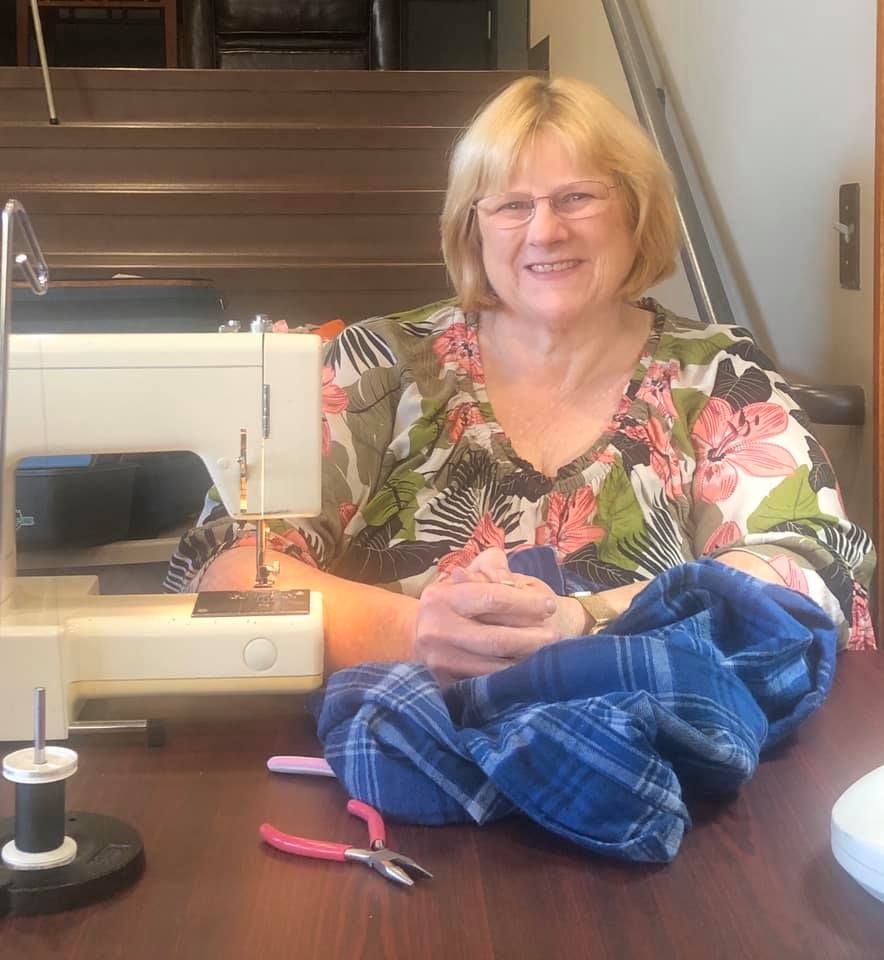 Carol Newsom comes to Matt Talbot on Thursdays to repair clothing for the guests of Matt Talbot. She has been coming for the last four years and has helped at least 2,000 people. She is one special lady!
In addition to her usual sewing and mending, she will also be making warm fleece hats for guests to use during winter weather. Donations of fleece material are welcomed and can be dropped off at Matt Talbot. 
A local news station recently featured Carol's volunteer work - see that story here.
Thank you Ms. Carol for all you do!