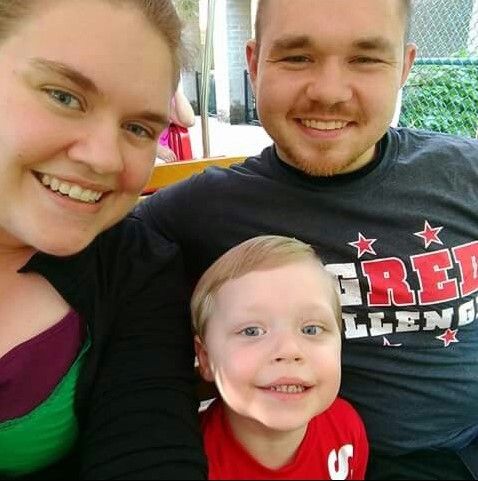 As we make plans to gather around the table with family and friends and give thanks for all of life's blessings, this quote that has been making the rounds on social media keeps coming to mind. "If you are more fortunate than others, it's better to build a bigger table, not a taller fence."
I am so grateful that together we have been building a bigger table to help more of our struggling neighbors at Matt Talbot Kitchen & Outreach. 
Neighbors like Jon Lewellen who grew up living with his mom, his little brother and his older cousin in a two bedroom apartment near 26th & U. 
Jon remembers coming to Matt Talbot for warm meals. He didn't like waiting in line for food, but he enjoyed being at Matt Talbot, and he knew it was a place they could come as a family and be fed. 
"Looking back I can see that getting out of the apartment, eating at Matt Talbot, and seeing people being kind enough to assist others really helped our situation."
Jon's story is a reminder of the importance of what happens every day at Matt Talbot.  A warm meal in a welcoming environment goes a long way in helping families stay housed, healthy and in school. 
Because of Matt Talbot, Jon's family was a little better off. He graduated from high school, has his own home and family, worked as an EMT and just joined the Marines. "My wife, son and I are preparing for the journey to come."
What a blessing to be part of Jon and his family's journey!
As you count your blessings this holiday season – and I hope there are many! – please consider a gift to Matt Talbot Kitchen & Outreach. Together, we continue to build a bigger table, piled high with food, support, compassion, and BOLD HOPE!