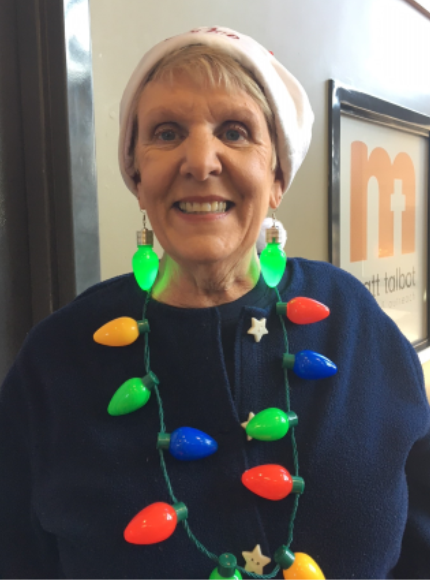 Linda Kistler is our January Spotlight Volunteer. Linda has been volunteering at Matt Talbot for 5 years. She retired in 2012 and was looking for a way to give back to her community. Linda volunteered throughout high school and college when she read an article about helping at Matt Talbot in the newspaper and thought she'd give it a try! Linda's favorite thing about Matt Talbot is the people—both guests and staff. She always has fun when she is here! Linda and her husband Brad were married for 42 years. She has four children, three live here in Lincoln and the fourth lives in Manchester, England. She has three granddaughters: Sammie, 16,
a junior at Pius X, Lucille, 3, and Iris, 1, both live in Manchester. In addition to volunteering at MTKO,
Linda volunteers at St. Mary's. Linda helps MTKO give Bold HOPE!