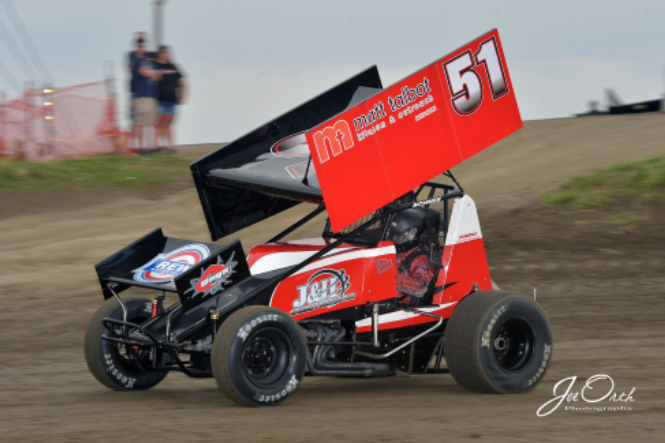 Mike and Amber Boston chose to recognize Matt Talbot Kitchen & Outreach by putting our logo on the wing of Mike's Sprint Car for the 2017 season. When Mike won back-to-back victories at Eagle Raceway earlier this month, he told the fans, "This is a great opportunity to get Matt Talbot's name out there and raise awareness for their cause."
We're very grateful to Mike and Amber for their compassion to those in need and for spreading the
word about Matt Talbot. When you go to Eagle Raceway, be sure to cheer for #51!
Photo courtesy of Joe Orth Photographer