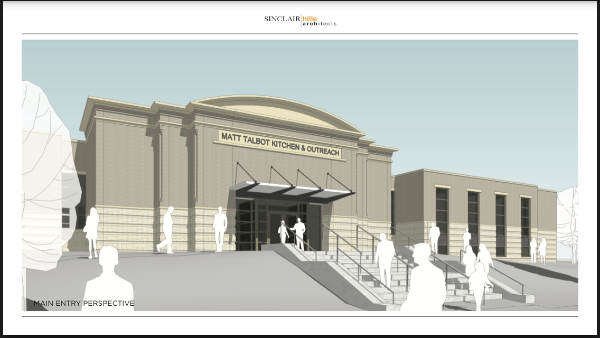 Our 2017 Feeding the Soul of the City event was held on Thursday, March 23, and a highlight of the evening was the unveiling of a building expansion project for MTKO. We have invested in additional staff members and new programs, but it is often difficult to find confidential space where we can help our homeless clients with a substance use evaluation or housing assessment. Executive Director Susanne Blue told the Lincoln Journal Star, "While it seems like it's brick and mortar, it's really about building our capacity to save and transform lives."
Our fundraising goal for the building expansion is $750,000, and we have received a generous challenge gift from an anonymous donor that will match the first $250,000 in donations. To learn more about this exciting project, plan to attend our Volunteer Appreciation Brunch on April 29, at 10 am. You can also contact Sally Buchholz, Director of Development, at 402-817-0621 or sally.buchholz@mtko.org, or donate online at mtko.org.
Thank you for considering a gift to help us defeat hunger and homelessness and restore hope!