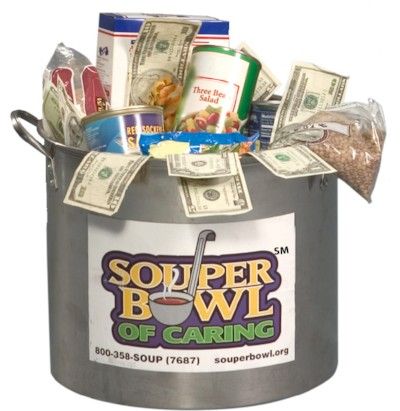 Souper Bowl of Caring is a national event to raise money for charities focused on hunger and poverty. Here's how your school or church can get involved and support Matt Talbot:
1. Register at souperbowl.org or contact Vicky at MTKO to receive your free promotional materials.
2. Collect donations on or near the Big Game. Churches typically collect on February 7 and schoosl collect January 16 - February 3.
3. Report your results at souperbowl.org to help show the power of caring.
4. Donate 100% of your collection to Matt Talbot Kitchen & Outreach.
Questions? Contact Vicky Drozd at 402-817-0619 or vicky.drozd@mtko.org.
Thank you!