Jug Totals
---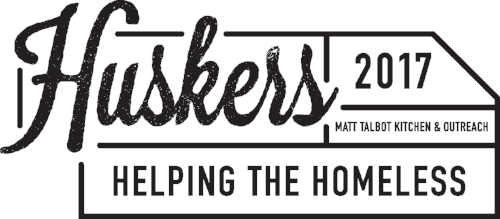 Huskers Helping the Homeless Raises Over $54,000 for Matt Talbot Kitchen & Outreach!
East High School Wins Traveling Trophy for Having the Most Volunteers
Matt Talbot Kitchen & Outreach teamed up with over 750 volunteers for the 21st Annual "Huskers Helping the Homeless" the weekend of October 7th.  This year more than $54,000 was raised in support of MTKO's hunger relief and homeless prevention services!   Volunteers accepted monetary donations in the downtown area, Sam's Club and Walmart stores, Russ's Markets & Super Saver stores, and at Southpointe Pavilions.  In addition to the efforts of the community volunteers, local businesses and individuals sponsored the event.   
"We are so grateful for the generous support of the community.  And a big thanks to all our volunteers who accepted donations on game day and throughout the weekend.  Even in the rain! They made it all possible!" said Susanne Blue, Executive Director of Matt Talbot.
A special thank you goes out to the University of Nebraska Athletic Department for partnering with us each year on this event and to St. Mark's on the Campus for allowing MTKO to utilize their facility as a central meeting location for the event. 
"The fundraising efforts of our local businesses, volunteers, and generous community members for our annual Huskers Helping the Homeless event have been amazing," said Blue.  "In addition to the funds raised, the positive community spirit that comes from so many students, families, and people of all ages working together to make this event so successful is inspiring.  We are grateful."
To celebrate the important role students have in this event, a trophy is awarded to the high school with the most registered volunteers on game day.  This year's winner was East High School with more than 70 volunteers.  Pius X High School, a previous trophy winner, came in second place with more than 40 volunteers.  Many other schools and colleges were represented.