---
Thank you for your interest in volunteering with Matt Talbot Kitchen & Outreach! Please submit an individual or group volunteer application and we will respond within 48 hours. 
CLICK HERE TO SEE CURRENT OPENINGS FOR HUNGER RELIEF TEAMS.
If you have any questions or need further information, please contact Victoria O'Neil, Coordinator of Volunteers, at victoria.oneil@mtko.org.
Thank you!
---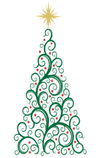 We are so fortunate to have all of our holiday meals covered and do not need any additional volunteers on Christmas Eve or Chistmas Day. If you are interested in helping at other times during the holidays, please reach out to Victoria at victoria.oneil@mtko.org or 402-817-0623.
Thank you and have a wonderful holiday season!