Simple Things Make Hope Contagious Too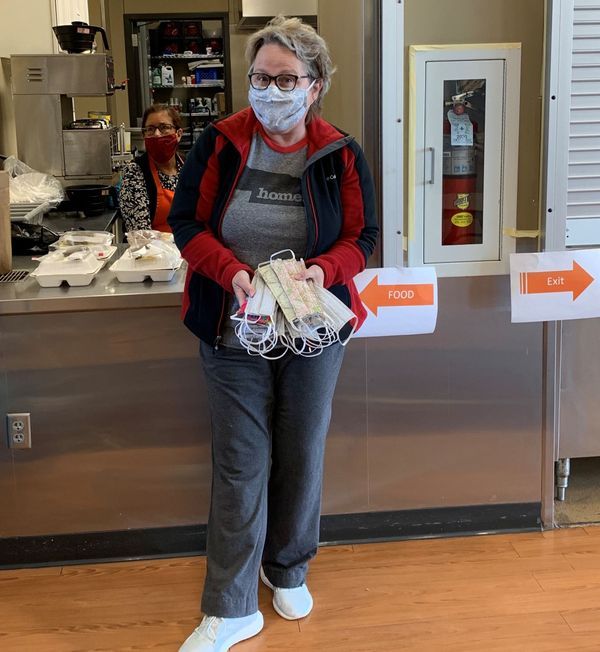 The needs of people experiencing homelessness and near homelessness are increasing during the COVID-19 pandemic. Matt Talbot remains open with boxed "to-go" meals provided twice a day, every day with expanded hours Monday-Friday. The facility is open to guests using laundry, shower, counseling and substance use evaluation services by appointment. And housing & case management, mail distribution and street outreach are ongoing.
We are finding that it is the simple things that really make a difference.
Offering a loaf of bread to a dinner guest.

Greeting guests and offering words of encouragement to build human connection and community.

Providing the unsheltered homeless access to portable toilets and a hand washing station.
The smiles and appreciation on the faces of the guests say it all. They are grateful and their gratitude rubs off on all of us.
Hope is contagious too! 
Join us in spreading our mission of hope. Let that go viral! Your gift will ensure the hungry are fed, the homeless are provided housing and other basic needs, and those struggling with addiction have the help they need.
Thank you!
---
DONATE NOW