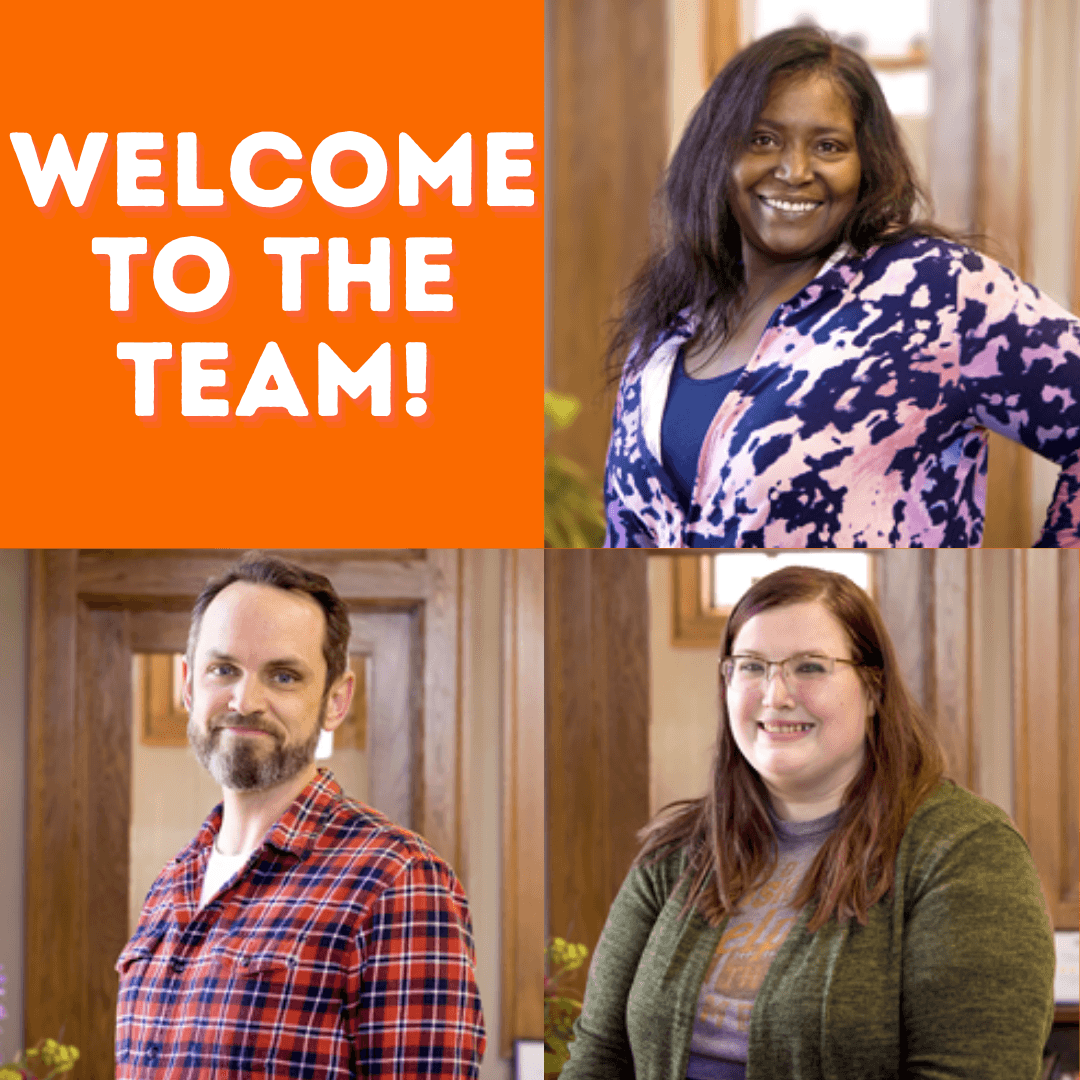 MTKO has two incredible staff members that have recently joined our team! We are excited to welcome Tamar Byron, our newest Outreach Specialist. Tamar likes to think of herself as a jack of all trades. She has held a few different licenses in her life, CNA, MA, but my favorite was her Barber license. In 2007 she worked for a company that relocated. Part of her severance was an opportunity to go to college, she accepted, so at the young age of 40 Tamar went back to college! She says she has what she likes to call a starting line up, which consists of three daughters and two sons, then she has HER FAVORITE, THE BENCHWARMERS (grand kids) which consists of four lovely ladies and one handsome young man. She was born and raised in Lincoln, NE, went to the only high school in town LNE (LOL) She has been in the field for over 20 years, Tamar loves working with people. It fills her bucket. Tamar says, "she came to Matt Talbot to be a part of the amazing culture. When entering the building it's filled with a type of warmth and welcoming that is indescribable. I LOVE THIS PLACE!" Her favorite saying is " SLOW AND STEADY WINS THE RACE!" Well Tamar, we love you and your amazing energy you have brought to MTKO.
---
Our newest Rapid Rehousing Case Manager is Nick Harral, Nick joins us after working at the Lincoln Food Bank for the past 4 years. During that time Nick was coming into Matt Talbot and working with our guests to obtain their SNAP benefits. Nick is married, his wife Katie is a Psychologist and works at Morningstar counseling. They have a 2 year old daughter, Jasmine, who keeps them busy and on their toes. Over the past few years Nick has witnessed how MTKO staff treats people coming for help with respect, dignity, compassion and that had a big impact on him. He is excited to be a part of the team. We are excited to have him here too!
---
Matt Talbot is happy to announce we have hired Lola Wienman as our full-time Receptionist. Lola first came to Matt Talbot last year as a temporary employee. After several months Lola received a new assignment and left us temporarily. She returned, and we are happy to say is now a MTKO staff member. She has worked in customer service for over ten years, after receiving her Bachelors in Business Administration. Lola has two children who love trying new things and like to be involved in the community. She spends her free time with her kids and friends, loves being outside and going to concerts when she can. When Lola was younger her church served a meal at Matt Talbot. She had no idea it had grown so much until she returned. She remembers sitting with guests and getting to talk to them and loving it. She's so happy to be back and serving our guests, this time as a staff member. We are thankful for Lola and all she does for our staff.