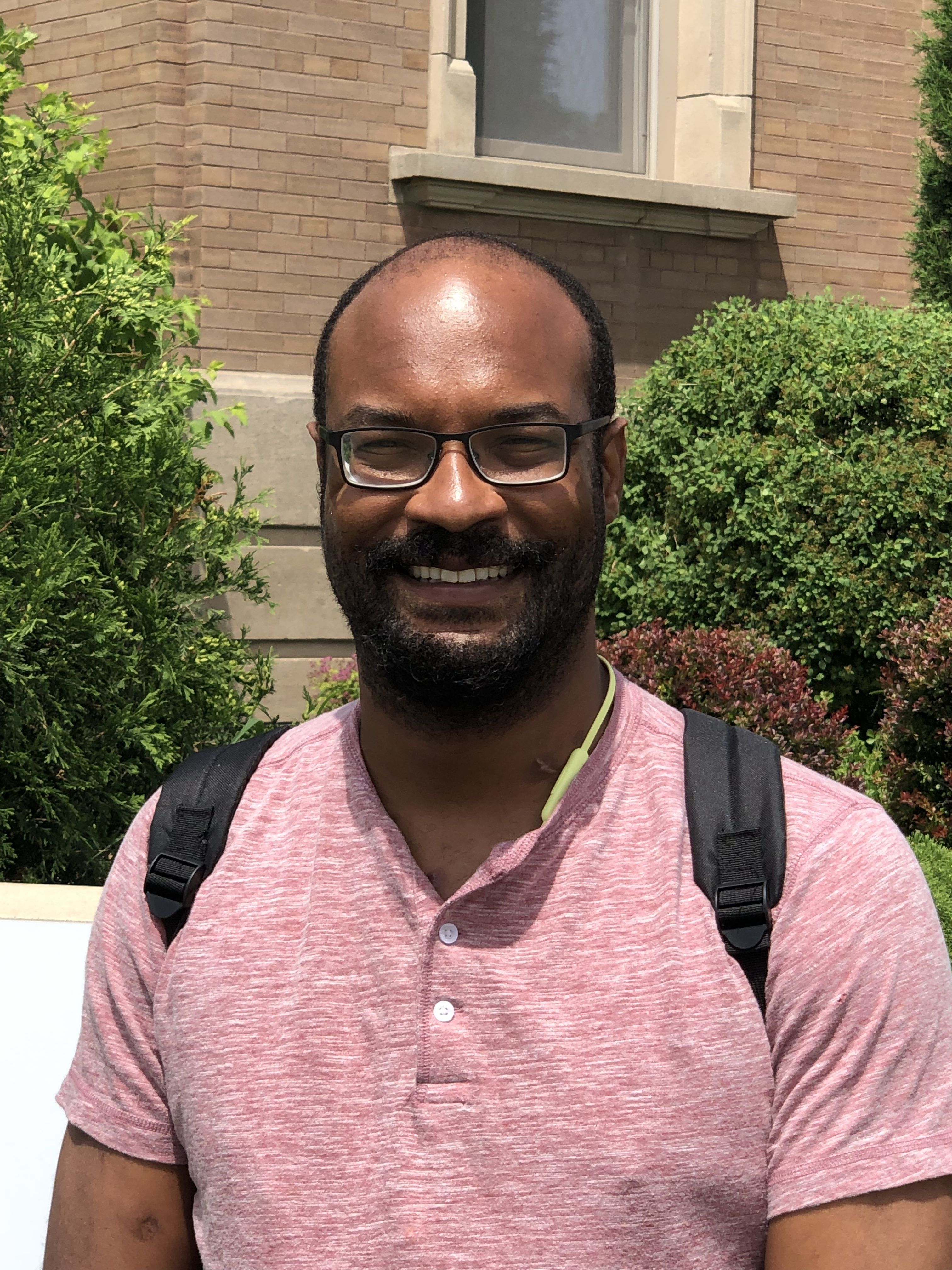 From the moment he dragged home that broken organ, he knew music would be an enduring part of his life.
Russell was about six years old at the time and enlisted the help of his younger brother to retrieve the discarded instrument from near a dumpster and move it to their home in Waco, TX.
"That was my first little interaction with music," says Russell, now 42, in a warm, deep voice.
The device was missing several keys and, when plugged in, made an awful noise that drowned out the notes.
"The humming was so loud," he recalls, laughing.  "It really should not have been allowed in the house."
That organ may have been done making music, but Russell was just getting started.
Over the next several years, he learned piano and would play first-chair trombone throughout middle school, while also excelling in math and science.
After entering Pflugerville High School in 1995, his voice would become his primary instrument.
At first, choir was just "an easy A," says Russell, who was "known as the ballad guy" who "loved show tunes" and sang "a lot of Frank Sinatra."
Then came senior year.  Russell qualified for the 1998 Texas All-State Mixed Choir competition and out-performed thousands of talented peers to earn a spot in the final ensemble – the first student from his high school in four years to do so – and perform with the North Texas Symphony.
The young vocalist followed this success with a partial scholarship for music to the University of Texas, San Antonio, where he enrolled in 1999 with the dream of one day singing on the Metropolitan Opera stage in New York.
He took a break after his freshman year and supported himself with a sales job at a networking software company until the operation downsized in the aftermath of 9/11, contributing to his transition from social drug use to an all-consuming addiction that would be his primary focus for the next two decades.
After moving to Lincoln, NE, in 2016, he found his way to Matt Talbot, which he says is like a sanctuary.
"There is always a sense of 'how can we help?'" from the staff.  "They always manage to make you feel like you are worthwhile."
Today, Russell is in recovery from his addiction and eager to give back, considering a return to school to study theology and becoming a member of the outreach program at Matt Talbot.
"You can feel God here," he says of the organization.  "I am joyful inside for what others have done for me.  Life is precious."
Russell also enjoys using his new camera to capture the beauty of life in nature, and plans to post the photos to his Facebook page.
And as for music?  That broken organ is long gone, but can he still sing?
Article by Andrew Burbach, MTKO Volunteer