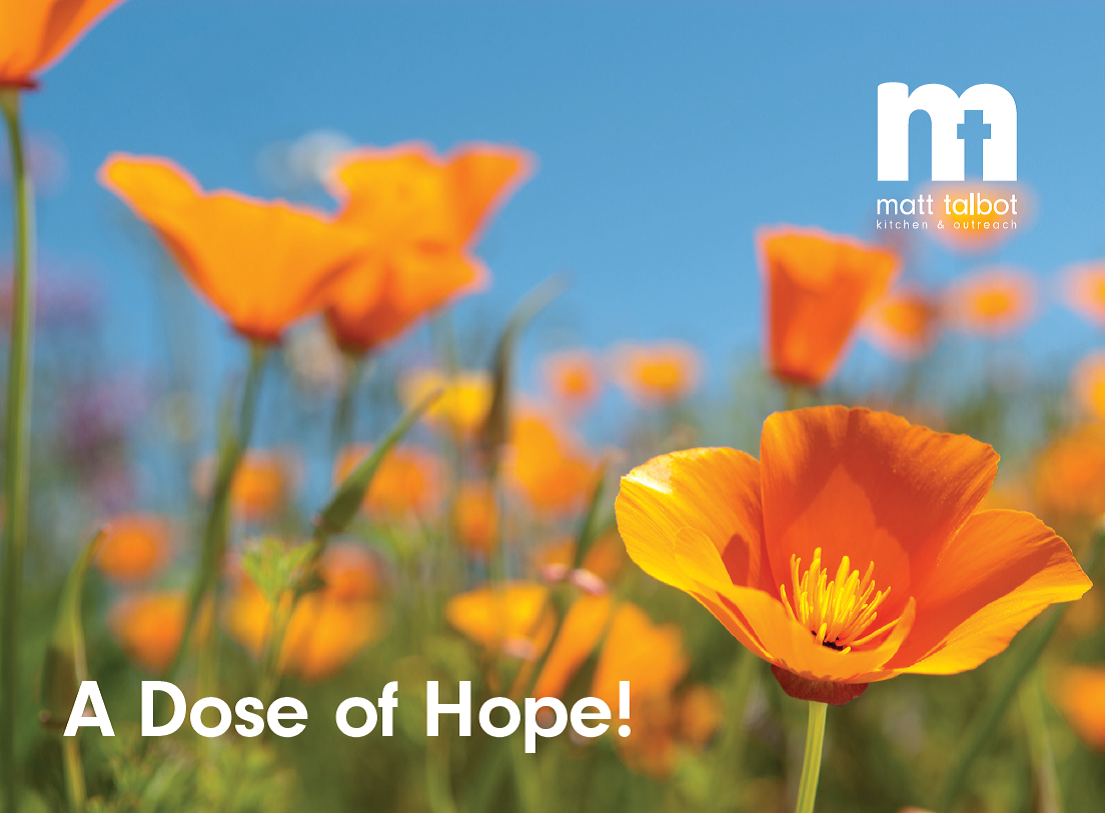 With flowers popping open and the green returning to the landscape, there is no better time than spring to be reminded of the gifts of renewal and growth. After a tough year, this spring is truly a dose of hope!
Ann and her daughter received a dose of hope last year through one of our housing programs. They were homeless and sleeping in their car when the pandemic hit Lincoln. Working with one of our case managers, they found safe emergency shelter in a hotel and eventually moved into their own apartment. Ann is now employed and she and her daughter are on more stable ground.
Ann is one of many receiving a dose of hope. Our expanded housing programs have assisted 320 adults and children during the past year - an increase of 48% from the previous year. Housing services alongside prepared nutritious meals served with love, substance use programs, and other vital outreach efforts bring our community closer to defeating hunger and homelessness. 
By supporting these programs, you make renewal possible for people like Ann.Your donation allows us to continue to work so one less child is sleeping in a car, one less person goes hungry, and one less family is without a home.
Let's move forward together with bold hope!
Sincerely,
Susanne Blue, CMSW, Executive Director
p.s. Many of our guests rely on us to help them achieve a new beginning. If you have already sent your gift - thank you! Otherwise, please make your gift without delay - folks in need are really counting on it!