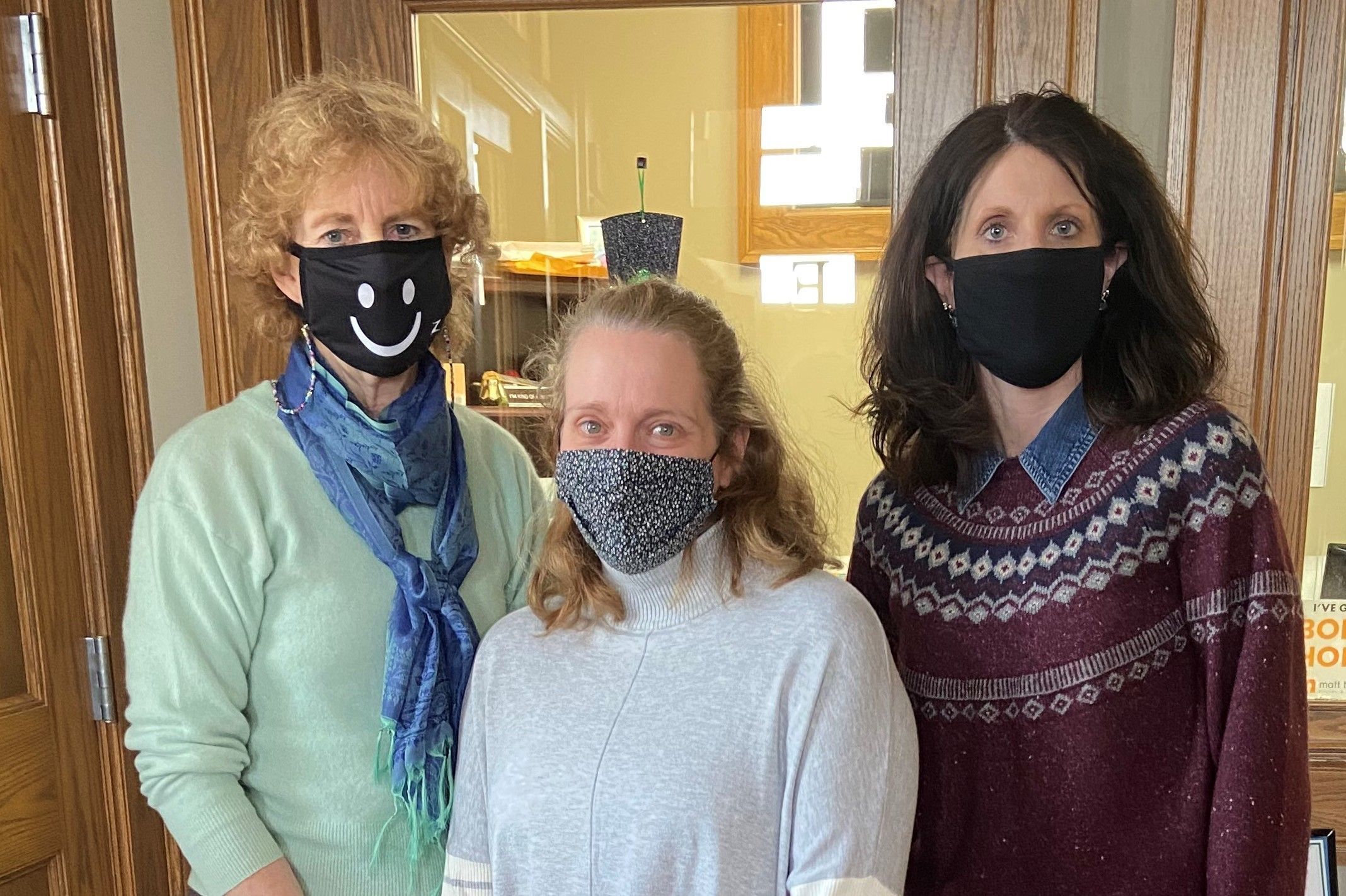 Matt Talbot Kitchen & Outreach is celebrating milestone work anniversaries of Janet Buck and Vicky Drozd and the promotion of Susie Wilson to Director of Marketing and Communications. All three women are team players, helping in all areas of Matt Talbot programming when necessary. 
Janet Buck, MS, RD, MNT (on the left in the picture) is celebrating 15 years as Matt Talbot's Nutrition Coordinator.  Janet provides medical nutrition therapy, nutrition education, and has overseen gardening activities. Janet serves on the Action Now Diabetes Prevention Coalition, the Diabetic Support Group, and attends the Partnership for a Healthy Lincoln Coalition. Nutrition is her passion which she uses to help the underserved!
Vicky Drozd (on the right in the picture), is celebrating 10 years as Matt Talbot's Event Coordinator. Vicky has significantly expanded fundraising efforts, provided workshops on event planning for the nonprofit community, and assists in processing donations through our donor database. Vicky is a wonderful organizer and smoothly adapted to virtual events needed during the pandemic. Vicky recently moved to a full-time position. 
Susie Wilson, MSPH (pictured in the middle) has been promoted to Director of Marketing and Communications. Susie has been with Matt Talbot for 11 years and has excelled at communications, marketing, and grant writing efforts. She is currently participating in the Nonprofit Marketing Guide Communications Director Mentoring Program which is a six month program focused on marketing strategies, tactics, and leadership. She is part of a cohort of 16 communication professionals from the United States  and Canada which is led by Kivi Leroux Miller, founder of and CEO of Nonprofit Marketing Guide.