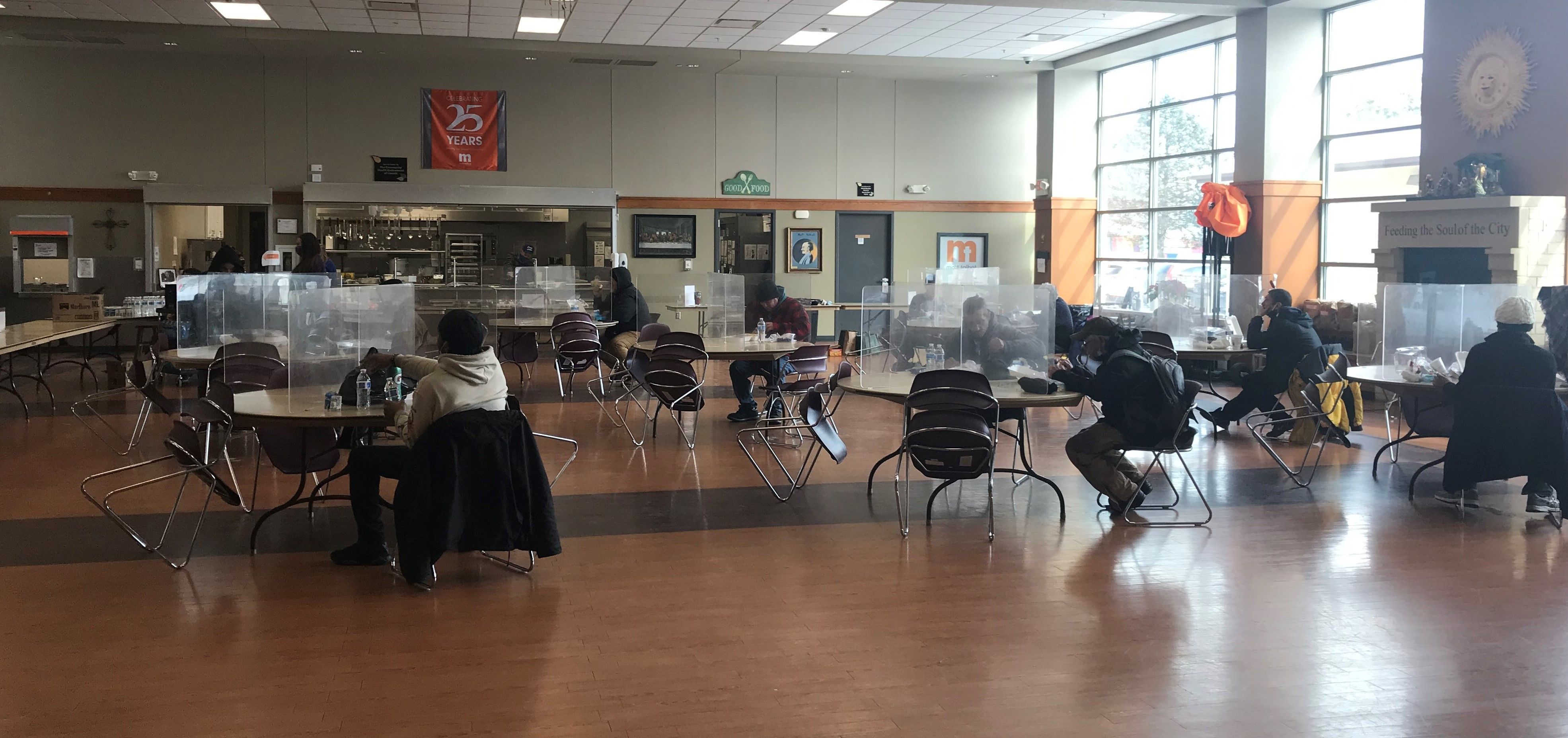 In anticipation of the colder weather, Matt Talbot's dining room opened on 11/2/20 for guests experiencing unsheltered homelessness. Guests eating in the dining room have their temperature taken prior to sitting down. Each dining table has a Plexiglass divider and is limited to four people. The capacity of the dining room for inside seating is 32 guests. During times of severe cold weather the dining room may be open Monday - Friday between the hours of 8:30 am - 6:15 pm as a day shelter.
"We are grateful to be able to safely welcome those who are experiencing homelessness into our dining room again, especially during these extremely cold days," said Susanne Blue, Executive Director. "With safety precautions in place, I can't think of a better way to show love and hospitality to our guests who struggle with poverty, mental health, and addiction."
Donations of non-perishable food, hygiene items, and winter gear are welcome and can be placed in the donation receptacle by the service door on the east side of the facility (Monday - Friday, 9:30 am - 5:30 pm). Clothing donations are not accepted. Due to the severe risk of Covid-19 we are limiting contact with donation drop off but are grateful for your ongoing support! If you would like a receipt or have questions, please call 402-477-4116. Monetary donations are appreciated by mail (PO Box 80935, Lincoln NE, 68501), via our website, or by appointment.