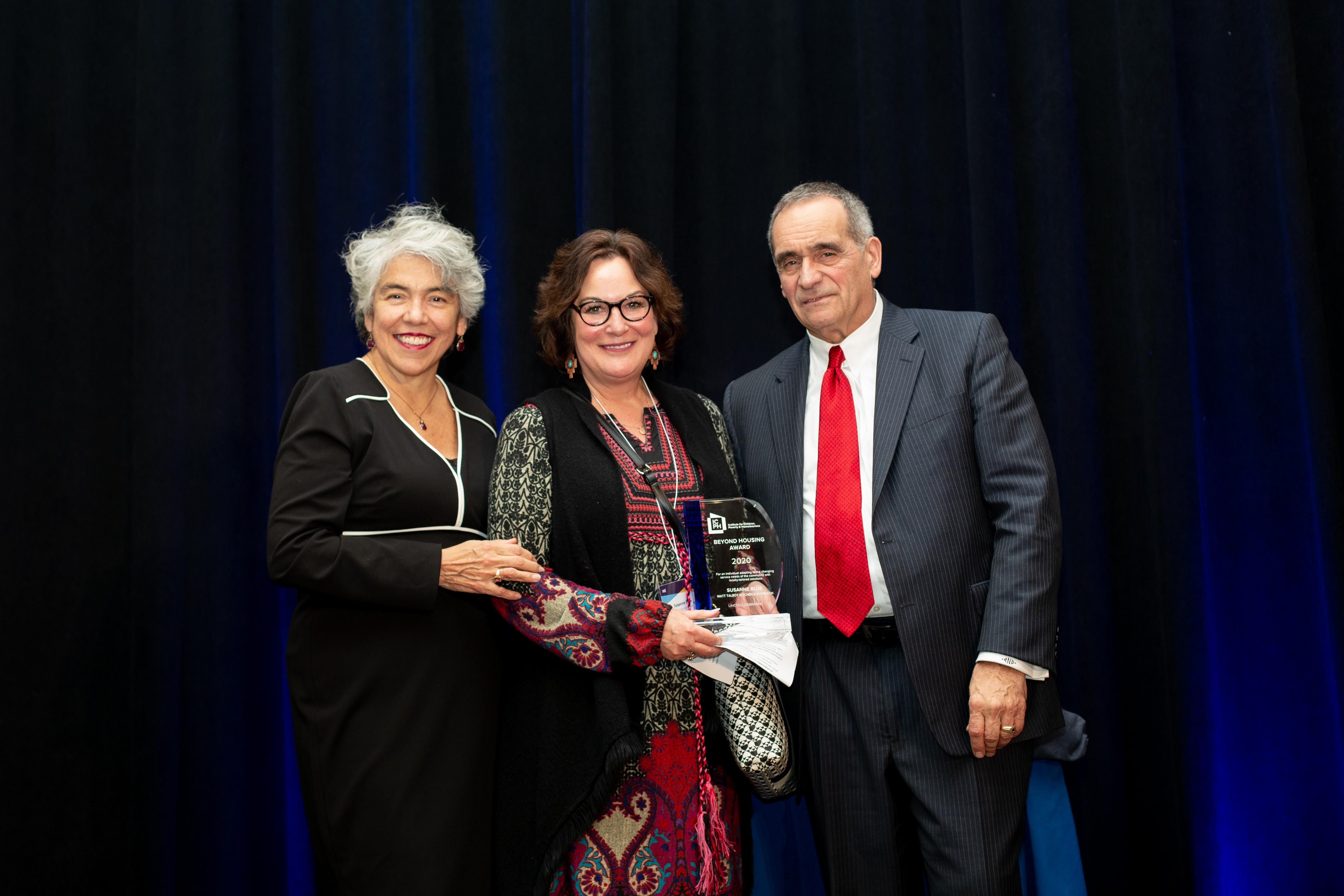 Our very own Susanne Blue, Executive Director of Matt Talbot Kitchen & Outreach, was recently recognized at the Beyond Housing Conference held by the Institute for Children, Poverty, and Homelessness in New York City. The award highlights the extraordinary work of organizations and individuals alike who confront child and family homelessness.
Over Susanne's 21 years as Executive Director she has expanded Matt Talbot's scope from a hunger relief organization to one offering comprehensive housing, case management, substance abuse counseling, and nutrition programming for families and individuals experiencing homelessness or at risk of homelessness. Under her leadership Matt Talbot has initiated many homeless prevention programs including the Homeless Identification Project which assists families and individuals with obtaining vital identification documents, the First HOPE/Housing First program which provides permanent supportive housing; and a citywide Homeless Diversion Program which works to prevent individuals and families from becoming homeless through mediation and conflict resolution, assistance with housing search and placement, and information and referral services.
Click here to learn more about the award.
Congratulations to Susanne and thank you to everything you do to give us Bold HOPE!