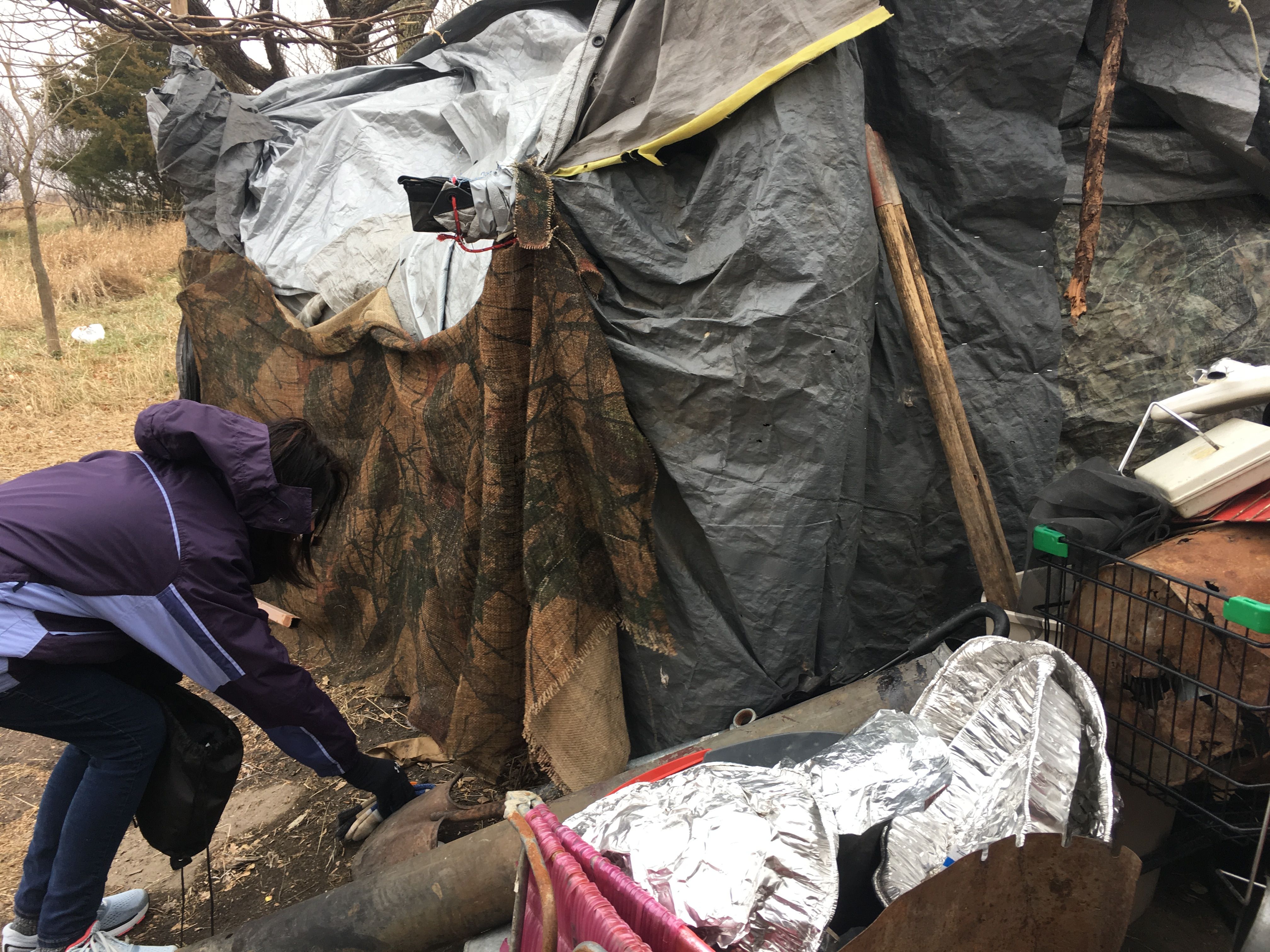 Winter weather is here. For many of us this means higher heating bills and a trickier time getting to the grocery store or walking the dog. But for people experiencing homelessness, these frigid temperatures bring a high risk of developing life threatening conditions such as frostbite and hypothermia.
According to the last Point in Time Count done in January 2019, there were 44 unsheltered individuals experiencing homelessness in Lincoln. People may not seek shelter for a variety of reasons including addiction, mental health issues, poor past experiences with shelter services or an unwillingness to be separated from a pet or spouse.
Whatever the reason, Matt Talbot's outreach team "hits the streets" on a regular basis to connect with individuals who are living outside – in a car, park, abandoned building or sidewalk. They offer assistance and come armed with personal care items, hats, gloves, hand warmers, blankets, long johns and socks. The team also makes a weekly stop inside Bennett Martin Library, located in downtown Lincoln, where people experiencing homelessness often take shelter during the day. In addition to walking the downtown streets and responding to concerned citizen calls about a specific person, outreach staff also hike to undeveloped land in Lincoln to seek out individuals who are camping.  
Sometimes the outreach is as simple as offering a caring smile and handing a person some warm winter gloves. Other times the outreach is more complex and might involve helping a person receive crisis support or medical care. The goal is to meet immediate needs when possible, build trust and increase the chances that eventually people will be receptive to receiving services that can help move them off the street and into safe shelter.
If you are interested in donating cold weather items the Outreach team suggests sub zero rated hats and gloves, and hand and foot warmers.  Donations can be dropped off at Matt Talbot Kitchen & Outreach Monday thru Friday, 8:30 AM to 6:30 PM.  Cash donations are also appreciated and can be made here. 
Thank you for helping provide Bold Hope during this winter season!