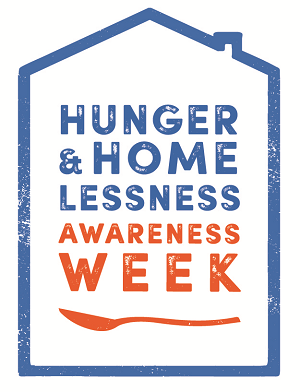 Every person deserves food on their plate and a roof over their head. But instead, far too many people are forced to make hard choices between paying for food, housing, and other critical expenses.

In the U.S. more than 49 million Americans are at risk of suffering from hunger. Each year, 3.5 million people end of sleeping in parks, under bridges, in shelters or in cars. More than 1 in 5 children lives in poverty. Worldwide, 795 million people – or 1 in 9 people – do not have enough to eat. 

These statistics are staggering. But as a society we have the resources and knowledge to end hunger and homelessness – we just need the collective will to make these ideas a reality. 

This week is Hunger and Homelessness Awareness Week, an annual opportunity to shine a spotlight on the problems of hunger and homelessness and organize our communities to take action. 

You can help in our community by volunteering, donating to local agencies working on these issues and helping raise awareness. Join us on Facebook, Twitter, LinkedIn and Instagram to see the messages we post this week and share those with your social media networks. Or create your own messages about the importance of ending hunger and homelessness using the tags #hhweek and #boldhope.

Together we can defeat hunger and homeless and restore hope. Thanks for your support!