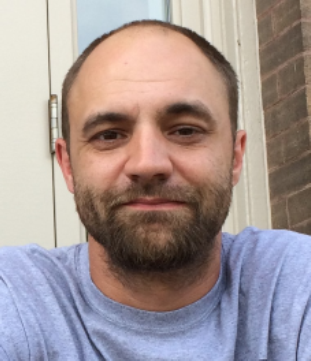 Brian was homeless, addicted to methamphetamine and sleeping in a parking garage before he entered Matt Talbot's Transitional Housing Program and decided to go into treatment.  During his stay at the Transitions House he focused on his recovery, found employment, paid off debt, saved money, visited his son, attended 12-step meetings and had weekly sessions with his substance use counselor at Matt Talbot.
Brian graduated from the Transitions Program last November and moved into his own apartment. He has more than 17 months of sobriety under his belt and has maintained steady employment for over a year with the same company. The best Christmas present ever was receiving custody of his son in December. Brian continues to attend 12-step meetings, have healthy relationships with friends & family and is making plans for the future.
"Matt Talbot pulled me off the street and helped me get clean. They saved my life, and I am grateful for it."
Brian gives all of us BOLD HOPE that together we can defeat homelessness. Donate today to help more people like Brian find possibilities when things seem impossible.