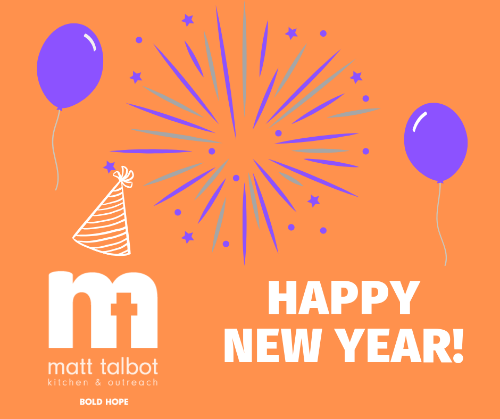 From all of us at Matt Talbot Kitchen & Outreach, thank you for helping us achieve record success in 2018. 
We served more meals, provided more housing and outreach services and will be expanding our alcohol and drug counseling program in 2019. 
The needs are great but with your continued support we CAN defeat hunger and homelessness and restore hope to those need!  At Matt Talbot we're about finding possibilities when things seem impossible.   
Happy New Year!