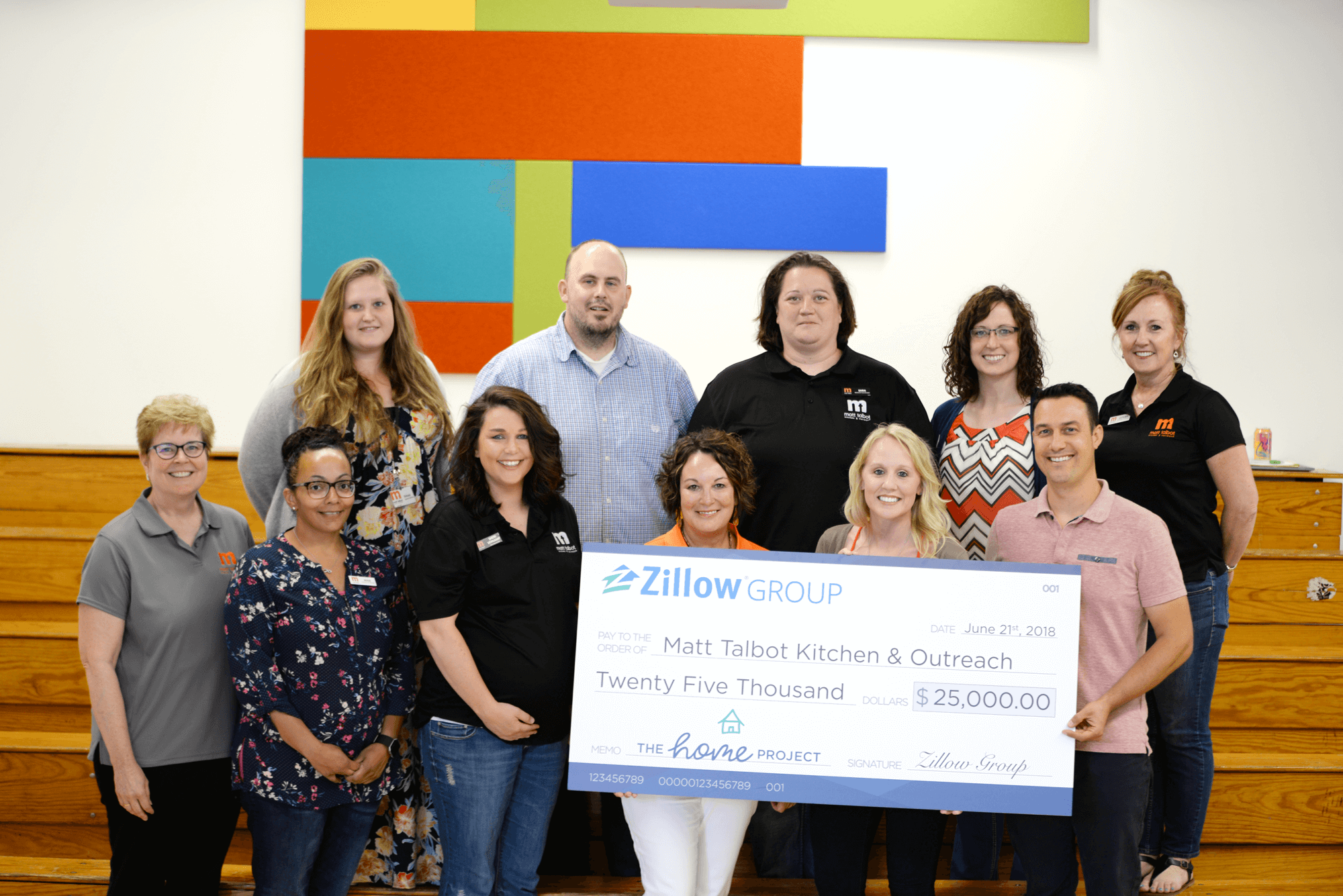 (LINCOLN, NE) Matt Talbot Kitchen & Outreach has been selected as a Community Partner as part of The Home Project, Zillow Group's signature social impact program that addresses challenges around housing insecurity. As part of The Home Project, Matt Talbot will receive $25,000 in cash as well as in-kind contributions that range from employee volunteer time to product development. Zillow Group's Mortech, a cloud-based mortgage technology company, is based in Lincoln.
"We are excited and grateful to be a Community Partner with Zillow Group," said Susanne Blue, Executive Director of Matt Talbot. "We see this as a beautiful match of corporate and nonprofit values that will bring lots of hope and stability to the vulnerable working poor and homeless individuals we serve every day."
"We look forward to working with Matt Talbot," said Samantha Tripoli, Social Impact Manager at Zillow Group, "They are doing important work to support people who are experiencing housing insecurity and are vulnerable to falling into homelessness."
Matt Talbot's homeless prevention programs include a Housing First/Permanent Supportive Housing program for chronically homeless individuals and families; transitional housing for homeless men and women who are active in their recovery from substance use addictions; the Landlord Liaison Project which forms partnerships between property manager, consumers and case managers to address the need of finding affordable housing for the homeless; and a Homeless Diversion Program which empowers persons on the edge of homelessness to identify safe and appropriate housing options and avoid a shelter stay. Other outreach services are also provided such as two hot meals served daily, emergency food pantries, life skills classes, and assistance with obtaining vital identification documents needed for employment and housing.
Learn more at mtko.org.