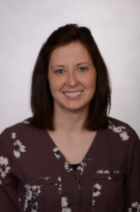 Matt Talbot Kitchen & Outreach is starting a new prevention program this spring called the Homeless Diversion Program which will work to prevent individuals and families from becoming homeless through mediation and conflict resolution, assistance with housing search and placement, and information and referral services. Diversion is a homeless prevention process that empowers persons facing imminent homelessness to identify safe and appropriate housing options and assist them in avoiding a shelter stay.
The target population for this program are individuals and families who are on the edge of becoming homeless but are not chronically homeless as defined by federal rules. Families and individuals are eligible for diversion services if they are homeless or believe they will be homeless in the next 72 hours; are currently in a shelter, on the streets or have been out of their home for seven days or less; and if they have been homeless for less than ten nights in the previous 12 months.
The diversion program at Matt Talbot is funded through the City of Lincoln Emergency Solutions Grants (ESG) Program. Diverting people away from the homeless service system to other safe housing options so they never enter homelessness is one of the goals of Lincoln's "All Doors Lead Home Coordinated Entry System". The Diversion Program is a component of the Coordinated Entry System, and diversion clients will primarily present through referrals from "Public Door" agencies which include CEDARS Youth Services, The HUB Central Access Point for Young Adults, Matt Talbot Kitchen & Outreach, CenterPointe and People's City Mission.
According to the 2018 Point in Time Count, homelessness in Lincoln has decreased by half in the last five years with a significant drop of 25% in the past year. The Homeless Diversion Program will further our community's efforts in tackling this complex issues and get us closer to the ultimate goal of ending homelessness in Lincoln.
"We saw how diversion programs were working well in other parts of the country and wanted Lincoln to benefit in those same ways. So, we put out a request for proposals to implement a city-wide program that would assist families and individuals in maintaining their housing, and prevent them from seeking homeless emergency services in the City of Lincoln," said Bradd Schmeichel, a planner with Urban Development. "Matt Talbot Kitchen & Outreach is unique in Lincoln with having both outreach and prevention services on-site, and we are pleased to be partnering with them on this new program."
Jessica Roit, the Diversion Specialist who oversees the program, received her Bachelors Degree in Legal Studies from Chadron State College and a Master's Degree in Community Mental Health Counseling. Ms. Roit will have office hours at Matt Talbot, as well as have a physical presence at other homeless service agencies.
"Matt Talbot is often the first stop for people entering or at risk for homelessness," said Susanne Blue, Executive Director of Matt Talbot. "With our current programs and commitment to defeating homelessness in Lincoln, we are excited to lead this effort and create a successful diversion program to serve those in Lincoln at risk for entering the homeless service system."
Learn more about Matt Talbot at mtko.org.