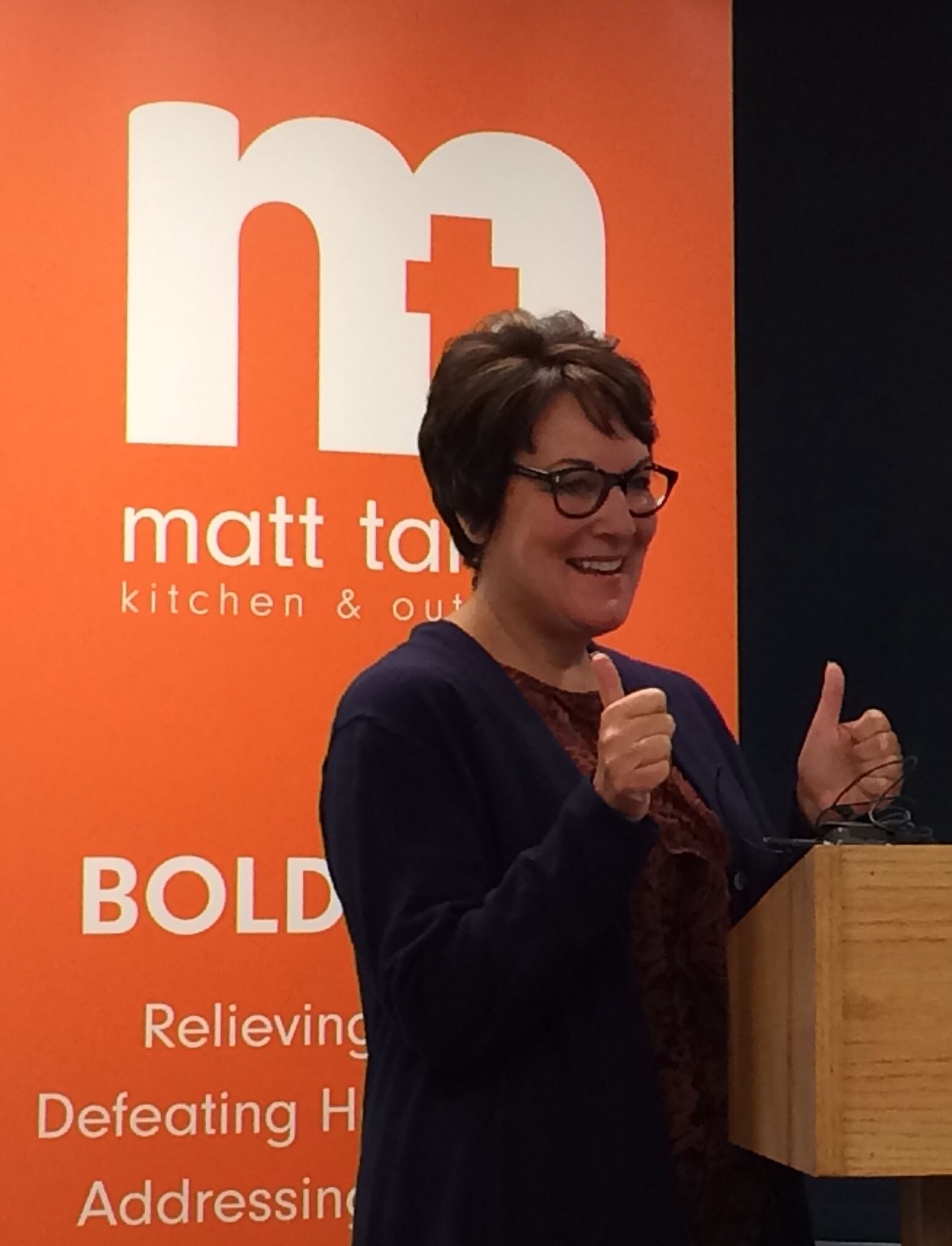 November 14, 2016
Contact: Susanne Blue
Matt Talbot Kitchen & Outreach Executive Director
(402)477-4116
susanne.blue@mtko.org
Matt Talbot Kitchen & Outreach Expands Services To Help Defeat Homelessness In Lincoln
As part of National Hunger & Homelessness Awareness Week, Matt Talbot Kitchen & Outreach announces a plan to help defeat homelessness in Lincoln, Nebraska. As the weather turns colder, the goal is to find stable and permanent homes for those dealing with chronic homelessness and guide them in living fulfilling lives.
With a grant from the U.S. Department of Housing and Urban Development, Matt Talbot will place chronically homeless people in permanent supportive housing through a Housing First Model-an evidenced based best practice. The grant will allow individuals and families to live in one and two-bedroom units.
At last count, there were 110 permanent housing beds available in Lincoln, but 143 remain chronically homeless over the last 12 months (ending September 30, 2016). "By providing scattered site rental assistance, at least 18 more safe and warm beds will be made available to the chronically homeless through our new project" said Susanne Blue, Matt Talbot's executive director. "Once those individuals are stably housed with support services in place, we expect to be on our way to making a significant contribution to defeating homelessness in Lincoln!"
A position of Housing Locator has been created to work with landlords and property managers to provide housing to the people who may not meet some of the current rental agreement criteria. That Housing Locator ensures tenants and property managers get support and assistance throughout the rental agreement. This new project is called the Landlord Liaison Project. "Often times, the people experiencing chronic homelessness are the hardest to reach and accept help" said Blue. Matt Talbot is known for providing a hot meal to the homeless or near homeless. But we also go out to the streets of Lincoln, under bridges, anywhere homeless individuals or families need help. We offer them blankets, hygiene products, sleeping bags and non-perishable food in the hopes that we can build trust. "If they trust us and come to us for more help, we'll be able to show them resources available to give them a better and healthier life and hope for the future."
National Hunger & Homelessness Awareness Week (November 12-20, 2016) is held each year the week before Thanksgiving. This is a time for us all to think about what we are thankful for, to share our compassion with neighbors who are experiencing homelessness, and work toward a world where no one has to experience Hunger and Homelessness.
The Mission of Matt Talbot Kitchen & Outreach is to serve the physical, emotional and spiritual needs of Lincoln's working poor, and homeless through outreach, advocacy, education and the provision of food and shelter. It our vision to defeat hunger and homelessness and Restore hope! http://www.mtko.org