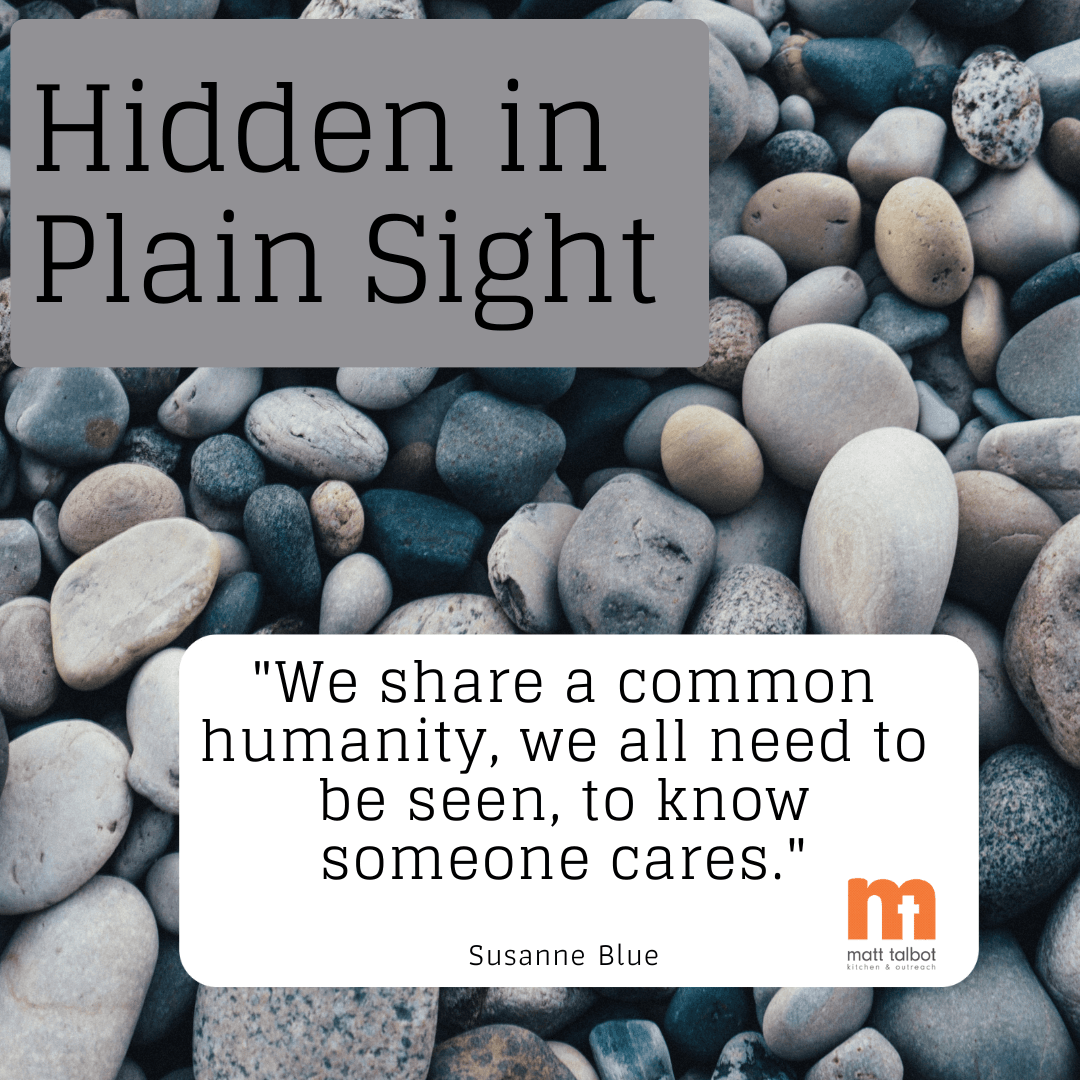 At the start of each new year, I make some personal and professional goals. I take stock of the past, especially the past year. 2022 was extremely busy on every level but especially at Matt Talbot. We provided more meals, more services, and more opportunities for volunteerism than the year before. We welcomed new staff and said goodbye to a few as well. We saw many new faces and continued to welcome the "regulars"- individuals who are chronically homeless and who are longtime guests.
One goal I have for this year is to be more present. Another is to spend more time with the guests. After all, they are the reason we exist and why I started on this journey so many years ago. As an administrator of a thriving nonprofit, the demands on my time are vast. From supervision of staff to fundraising, analysis of programs to public and board relations. Operating a facility that is open 7 days a week, every day of the year has its challenges. I'm grateful for our talented staff and dedicated volunteers that make this possible. So how can I find more time for the guests? They're always there but often seem hidden in plain sight. I have to make time.
It is not uncommon to see people living outside in a heap of blankets, hidden but there. It is not uncommon to walk by them and not even "see" them. While it is more common in larger cities, it is happening right here in Lincoln. People live under bridges, in their cars, and in alleyways. I get that sometimes it is easier to look away. It is a difficult thing to see and to accept. But for there to be change and progress, we must see what is right in plain sight.
Every year the last week of January Matt Talbot participates in a national and local point-in-time count for those experiencing homelessness. The data that comes from that guides our efforts and informs our community leaders on what the needs are for this unique group of people. We'll get a report with statistics, but will we truly see the individuals we encounter? When I rush through a busy day will I stop and visit with the many guests in the dining room? I'm going to try. We share a common humanity, we all need to be seen, to know someone cares. This is the beauty of Matt Talbot Kitchen & Outreach. It allows us to see those hidden each and every day.
Please join me in trying to be more present and truly seeing what is right in front of us. People in need who have trauma and struggles are showing up daily to get out of the harsh winter elements. Right now, we can use hand warmers and tents for those living outside.
Learn more about how you can help here. Thank you!