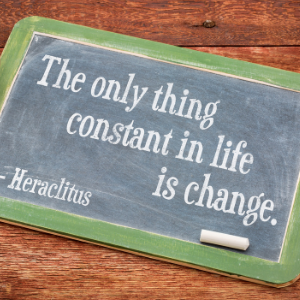 "Change is the only constant." - Heraclitus
Isn't that the truth! Change is certainly constant, especially during a pandemic where we have all faced many challenges. These past nine months haven't been easy but they have been a testament to the power of hope and our ability to adapt. This is something to be thankful for.
Matt Talbot Kitchen & Outreach has been a constant source of relief and hope for our community for nearly 30 years. When news of the pandemic hit just like everyone else we had to change our way of operating almost immediately.  We've made several modifications including serving "to-go" meals, expanding our housing programs, continuing addiction counseling services and reaching out to the unsheltered homeless with a variety of services such as showers and laundry, a mailing address, outside services, and emergency shelter through hotel stays.  All of this being done with safety in mind.
We have all learned much more about how to communicate in and outside of our organizations and personal lives through virtual means. There's been Covid relief funding from the government as well as state and local departments and foundations.   Many opportunities have arisen out of this public health crisis.  We found ways to shelter the homeless that we hadn't tried before.  Resources have become available to rapidly house in permanent housing those families and individuals experiencing homelessness.  In all my years serving this special population I've never seen so much opportunity and resources associated with it.  For this I am also thankful.
The challenge will be, in spite of having the resources, our community's affordable housing stock is low, especially for those with the lowest incomes.  I applaud our Mayor and her team for giving affordable housing a high priority in her administration.  I urge this goal to be developed further. I only wish the resources and the timing matched up a bit more closely as the needs and requests for assistance are growing daily.
Times are certainly tough for all of us, but for those struggling with poverty, hunger, homelessness, and addiction it's even worse.  Some of us can help with those issues while others can't.  But we can all work to be more compassionate to the needs of others. We can wear our masks and support our local businesses. Change is constant and this too shall pass. And I truly believe we will be stronger on the other side. 
As I reflect on Thanksgiving this year I feel hope and gratitude.  I am counting my blessings.  I am thankful to our local and state leaders during this crisis.  I am thankful for a generous community and the best volunteers and staff I could have while leading a front line essential service.  Maybe I am even growing to appreciate change more.  It's allowed me to be open to new ways of doing and viewing things.  I've learned some lessons through all this about what is most important in life.  And I encourage you to reflect on the lessons you have learned during this unparalleled time.  I'm confident you will find things to be thankful for too.