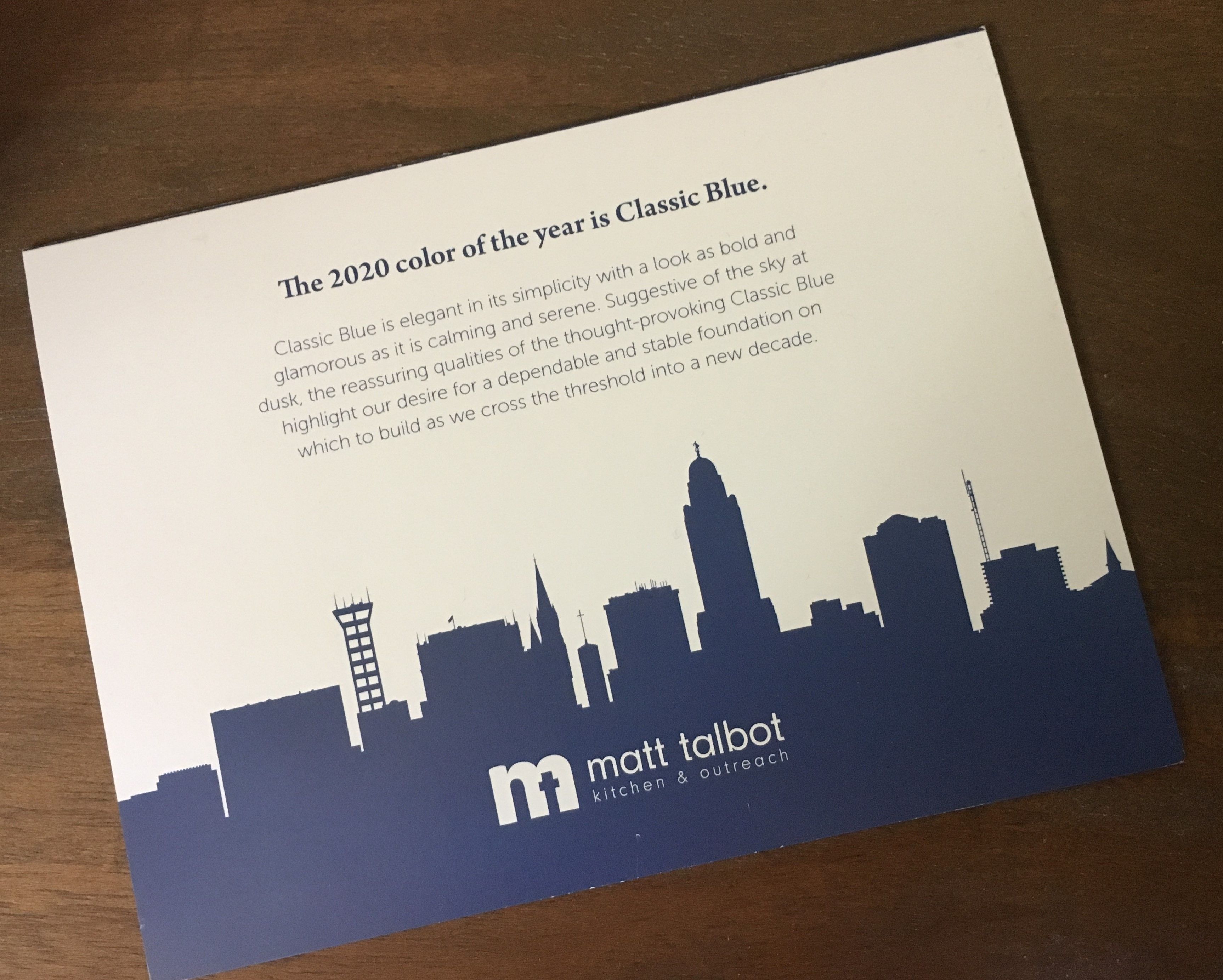 Now more than ever we need our souls fed.  During these difficult days we need optimism and signs of hope.  So here's my attempt to offer just that.  Matt Talbot Kitchen & Outreach has hosted an annual event for the past 15 years called Feeding the Soul of the City.  It is our annual fundraising dinner and auction that supports services 365 days a year.  It is always a night of inspiration and it is always held in the spring, the time for renewal and new beginnings.  But we all know what was looming this past spring, COVID-19!  The event was postponed to June and then we realized we just could not safely gather so now we're having a virtual auction this week (July 13-17).  Thanks to a wonderful auction committee and generous donors we can recoup some of the lost revenue from cancelling the event through the on-line auction.
Even though we are not meeting in person we can't pass up the opportunity to feed the souls of our city!  It's part of our mission, and who we are! Each year we give out awards, which will be given out next year, and we choose a theme that is tied to the color of the year.   The 2020 color of the year is Classic Blue.  Classic Blue is said to be "elegant in its simplicity with a look as bold and glamorous as it is calming and serene.  Suggestive of the sky at dusk, the reassuring qualities of the thought-provoking Classic Blue highlight our desire for a dependable and stable foundation which to build as we cross into a new decade."  I read that back in early February, prior to COVID- 19.
The sentiment remains true today.  Right now we need reassurance and calm.  We need a stable foundation as we move passed this pandemic and see what lies ahead.  The future is uncertain for all of us.  There is unity in that at least.  We need to be bold, in our hope for the future, and in our service to the working poor and homeless. 
In spite of the circumstances of the past several months Matt Talbot has experienced a tremendous amount of support in all forms.  Our city and state is full of great people and institutions who recognize the tremendous burden we are under to care for our guests living in poverty.  They've stepped up to help big time - with donated masks, food supplies, water, thermometers, hand sanitizer, monetary support and prayers.  If that isn't feeding the soul of the city I don't know what is! By lifting our organization up our collective souls have been fed.  The experience has been reciprocal.
We gained insight into how to serve in a whole new way.  We learned our guests need more than food, the human connection is just as important.  We learned our staff and volunteers are flexible and courageous, going above and beyond 7 days a week.  We learned new ways to connect remotely and virtually.  We continue to move toward our vision to defeat hunger and homelessness and restore hope!  We all have been fed. 
Please join our Bold Hope mission by learning more here on our website. And don't forget the Feeding the Soul of the City online Auction.  There's a little something for everyone, guaranteed to feed your soul (or someone else's if you are getting a gift)!  
Stay safe and healthy and as always, keep hope alive!