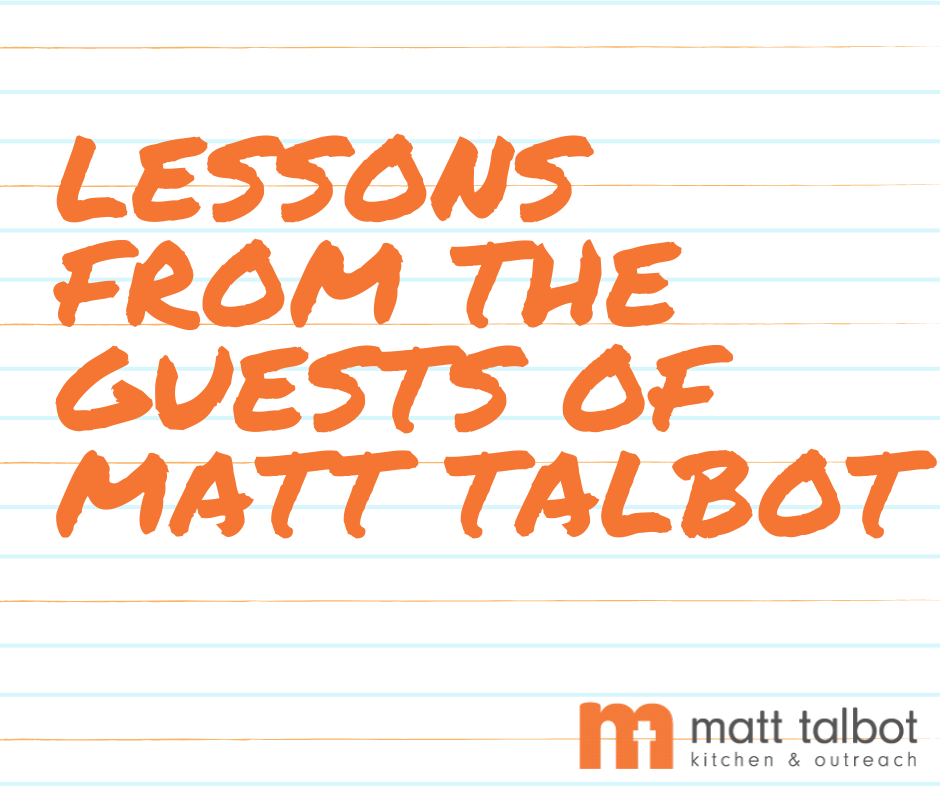 The guests of Matt Talbot Kitchen & Outreach are a blessing to me and many others. During these unsettling days one thing has really struck me. Our guests, who have very little, seem to be giving quite a bit right now. I believe that they sense the enormous burden we are all under to continue providing meals and many other services during this difficult time. And this awareness seems to be bringing out the best in them.
The graciousness expressed right now is beyond any I've noticed in my 20+ years at Matt Talbot. The expressions of concern for how we are doing are frequent. The offers to help keep the grounds clean due to all the outside services (handwashing, portapotties, to go meals) are daily.  Following the rules with distancing is evident. In times of a pandemic those who have the least may be giving the most….at least it seems that way to me.
I share this with the hope that it gives you a little bit of inspiration too. We can all use it these days. I think it's important that we find inspiration in the small things, the simple acts of kindness, reaching out to a neighbor or even someone in your own family. Be like our guests and show graciousness and empathy. You might be surprised at how good it makes you feel. And the lessons learned from our guests will be far reaching!