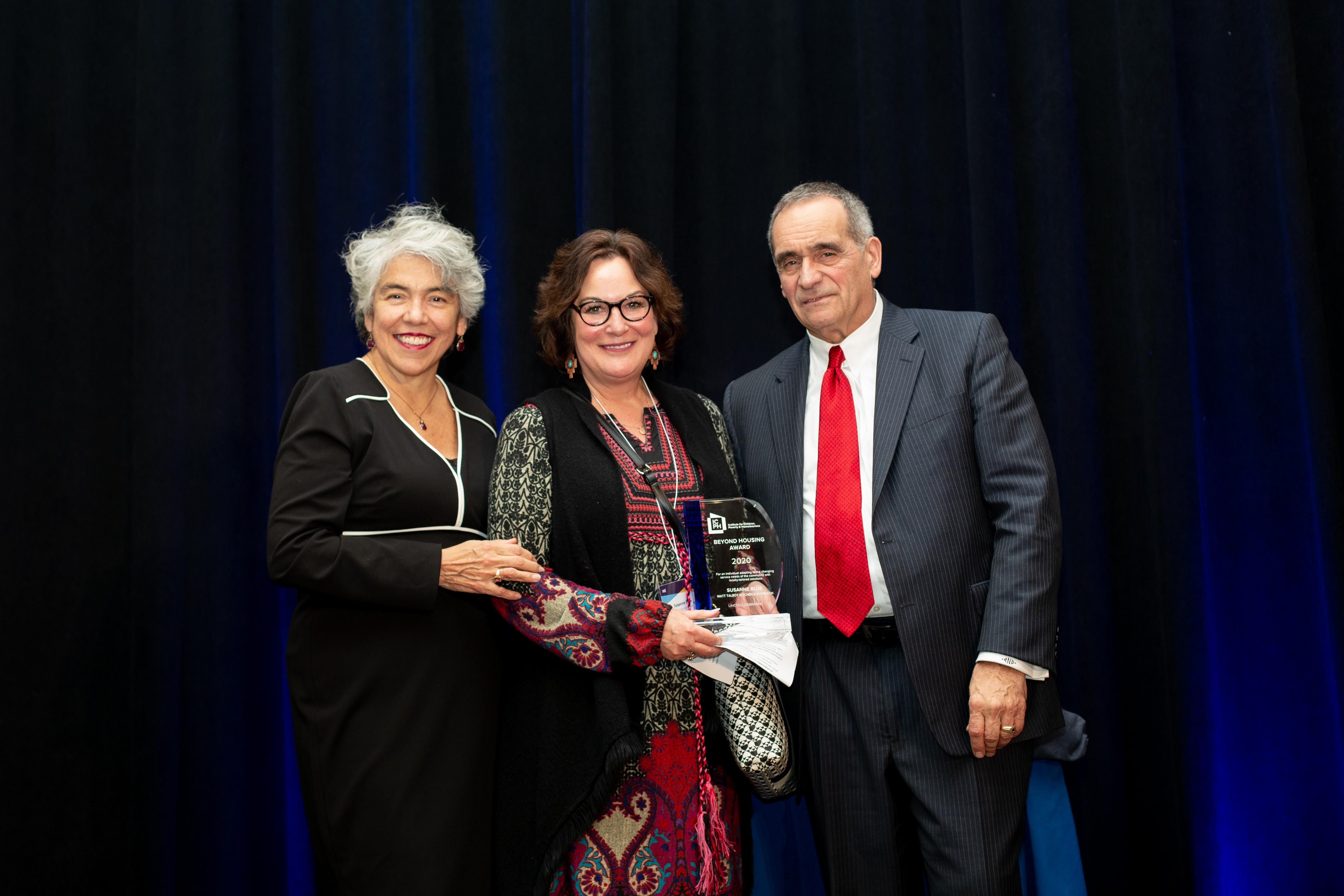 It's a new year and I've been reenergized. I am recently back from a conference put on by the Institute for Children, Poverty and Homelessness in New York. It was a great experience!  The theme was Family Homelessness is a national experience and a local issue. I was struck that in spite of our geographic location and difference in volume of people, the issues facing our communities are nearly the same. Poverty, lack of affordable housing, lack of space in local shelters and housing programs, waiting lists for addiction and mental health services for those facing poverty, lack of education and jobs paying a living wage, domestic violence and the list goes on.
That's a heavy list and you may wonder why I feel energized, especially after more than 30 years of working on these issues! I think it's because right here in Lincoln, Nebraska and at Matt Talbot Kitchen & Outreach we are moving in the right direction.  It is affirming.  While we need housing to defeat homelessness we must move beyond housing to make sure that all the other needs of our disenfranchised neighbors are met as well. That's where I think we are doing a pretty darn good job!
At Matt Talbot we provide services that meet the needs of the whole person- body, mind, and spirit.  Daily meals, showers, laundry, telephone, a mailing address, and other basic needs are vital. Housing, substance use counseling, and case management are crucial to our long term vision. Diverting people from experiencing homelessness in the first place is the ultimate goal. But if they do become homeless we want to be there to help them recover and find safe, affordable housing options no matter how long it takes. It's quality over quantity and we're in it for the long haul.
Lincoln has embraced many best practices and implemented new programs to address homelessness. Lincoln is collaborative and generous. Matt Talbot Kitchen & Outreach is a key part of that effort, a permanent fixture in Lincoln's safety net and on a mission to defeat hunger and homelessness. It is a blessing to be a part of and I'd like to share some of our good work from time to time through this blog. I hope you find some inspiration and a way to help. We appreciate volunteers, donors, prayers and a compassionate community!
Won't you join us? 
Click here to sign up to receive email updates from Matt Talbot.
Pictured: Aurora Zepeda (Chief Operating Officer, Institute for Children, Poverty and Homelessness), Susanne Blue (Executive Director, Matt Talbot Kitchen & Outreach), and Ralph da Costa Nunez, PhD (President and CEO, Institute for Children, Poverty and Homelessness)