9/1/21: Good Nutrition Tidbits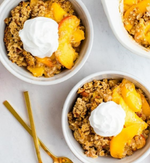 Hello everyone!  Since this is my last newsletter as Matt Talbot's Nutrition Coordinator, I thought I would write some comments about what seems to help people in their quests for better nutrition. 
One of the main things I try to help people with is their diets. This means what they eat. Note that one's diet is not the same as a "diet".  A diet is a customary way of eating whereas a diet usually differs significantly from what one customarily eats. It is usually a restrictive and proscriptive pattern of eating. While specific diets may be helpful (and even essential) for people with certain medical conditions, they are normally not sustainable for people in general. The list of foods which are not allowed on a diet makes it very difficult for people to follow for any long period of time. So people tend to not follow a diet for long. And whereas they may have lost weight while adhering to it, the weight often quickly comes back on after they are no longer following it—the so-called yo-yo dieting. Some nutritionists who study this type of weight fluctuation believe that the up and down variations in weight may be more detrimental to one's health than even just being overweight and maintaining that weight. 
So—what is someone to do who wants to eat more healthfully? Some basic guidelines include eating from all the food groups (and yes, that means fruits and vegetables!), eating on a regular basis (not skipping meals), paying attention to your own body's hunger and fullness cues, limiting portion sizes, and eating fewer processed foods. In general, the closer a food is to the way it grew in nature, the healthier it is for you.  Another important concept is to not label foods as "forbidden". This seems to make those foods more appealing and people are more likely to overeat them when they do eat them. In addition, it adds to our feelings of guilt, which are not helpful when it comes to eating. After all, eating is one of the greatest pleasures of life so it's important to enjoy eating and not feel guilty about doing so. Allow yourself to eat the foods "you shouldn't eat" but really like in moderation and relish them while you do!  And, on a daily basis, choose foods you like to nourish your body and help make you happy.
As some parting thoughts, I want to thank those of you who have chosen to have me assist you with your nutrition and health goals. It has truly been an honor to be able to help you. I also want to thank all you marvelous, generous, selfless, hard-working volunteers who come month after month to help provide nourishment for some of those less fortunate among us. You are true blessings and I feel humbled to have known and worked with so many of you. Thanks for all you have done and continue to do in our community. Here's hoping I see many of you on an ongoing basis.
---
Healthy Peach Cobbler
40 minutes · Vegan Gluten Free · Serves 8 ·
Healthy Peach crisp made with fresh peaches and topped with an oatmeal pecan crumble topping that gets nice and crispy.
1. Preheat oven to 375°F.
2. Spray an 8-inch square baking dish with cooking spray.
3. Add peaches to the dish and combine with arrowroot and lemon juice. Set aside. You can also mix the peaches in a bowl if that's easier.
4. In a medium bowl, stir together oats, pecans, almond flour, maple syrup, coconut oil, vanilla, cinnamon and sea salt.
5. Once combined, spoon oatmeal pecan topping over the peaches. Gently press the mixture down using the back of the spoon.
6. Bake 30 minutes or until fruit is bubbling and tender or until topping has hardened and turned a lovely golden brown color. 
Ingredients
· 4 cups sliced peaches, about 6 peaches
· 1 Tablespoon arrowroot powder, (cornstarch also works)
· 1 Tablespoon fresh lemon juice
· 1 cup old fashioned rolled oats
· 1/2 cup chopped pecans or almonds
· 1/2 cup almond flour or almond meal
· 1/3 cup maple syrup
· 1/4 cup melted coconut oil
· 1 teaspoon vanilla
· 1/2 teaspoon cinnamon
· 1/4 teaspoon sea salt