7/1/21: Malnutrition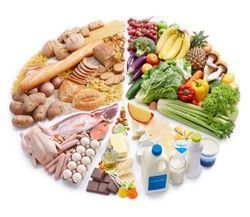 Malnutrition—is that even an issue in the world today? Is it an issue in the United States? Is it an issue in Nebraska or in Lincoln and surrounding locations?
Well, as a matter of fact, it is. And not just in other countries—"over there" somewhere.  
That is largely why Matt Talbot Kitchen and Outreach exists—to combat hunger and the larger issue of malnutrition in our community. Malnutrition refers to deficiencies, excesses, or imbalances in a person's intake of energy and/or nutrients.  There are actually two types of malnutrition: 1) undernutrition and 2) overweight and obesity.  Undernutrition means that there is a lack of energy (calories) available to an individual and can result in stunting (low height for age), wasting (low weight for height), underweight (low weight for age) and micronutrient deficiencies or insufficiencies (a lack of important vitamins and minerals).  This is probably the situation most of us think of when we think of malnutrition. Overweight and obesity can lead to diet-related noncommunicable diseases such as heart disease, stroke, diabetes, and cancer.  
Many people world wide do not have access to or cannot afford nutritious foods like fresh fruits and vegetables, legumes, meat, and milk. Yet foods that are high in sugars, fats and salt are cheaper and more readily available, which leads to an increase of overweight and obesity. It is possible to be overweight and yet have a deficiency of essential nutrients.
The World Health Organization reports that malnutrition affects people in every country. Around 1.9 billion adults worldwide are overweight, while 462 million are underweight. An estimated 41 million children under the age of 5 years are overweight or obese, while some 159 million are stunted and 50 million are wasted. Adding to this burden are the 528 million or 29% of women of reproductive age around the world affected by anemia.
What are the effects of not having enough to eat? Inadequate nutrition leads to poorer maternal, child and infant health, leads to decreased performance in school and education, and impacts the immune system, thus leading to more diseases. Some of the most common nutrient deficiencies are vitamin A, zinc, iron, and iodine. A lack of vitamin A can lead to dry eyes, night blindness, total blindness, and an increased risk of infection. Zinc deficiency leads to a loss of appetite, stunted growth, delayed wound healing, hair loss and diarrhea. Inadequate iron leads to impaired brain function (so, poorer ability to learn), problems with regulating body temperature, and stomach issues. Iodine deficiency can cause enlarged thyroid glands (goiters), decreased production of thyroid hormone, and growth and development problems. And since undernutrition leads to serious physical issues and health problems, it can increase your risk of death. In fact, researchers studying the issue estimated that stunting, wasting, and zinc and vitamin A deficiencies contributed to up to 45% of all child deaths in 2011.
The wonderful thing is that our amazing volunteers at Matt Talbot Kitchen and Outreach have been providing nutritious, tasty meals to our guests for 29 years to help prevent these insidious conditions from happening. They are performing such a valuable service for these folks and we are most grateful for all of them.