1/1/21: Adding Color (and Health!) to Your Diet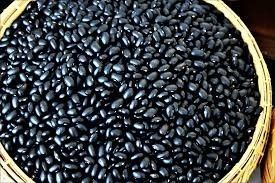 Since we are still in the throes of the Covid 19 pandemic and it's winter time, it seemed like it might be a good time to revisit some ideas about how eating healthy can help you stay healthy. 
Here are some ideas straight from U.S. Preventive Medicine:
An easy first step to eating healthy, and thus staying well, is to include fruits and vegetables at every meal and snack.  All forms, including fresh, frozen, canned and dried, and all colors, count.  The fruit and vegetable color groups include red and pink, blue and purple, yellow and orange, white and brown, and green.  If your plate is too beige at any meal, think about adding a serving of fruits and/or veggies to it.  Here's a website to help you achieve that goal.
Some examples of red and pink produce are tomatoes, cranberries, and red peppers. Some orange/yellow ones are oranges, apricots and pumpkin; some blue/purple ones are blueberries, eggplant and plums. Avocadoes, kiwi fruit and cabbage are some green veggies and fruits and potatoes, onions and pears are brown/white ones. Keep in mind that generally the darker in color the produce is, the more anti-oxidants or disease-fighting properties it has. That is not always true, as white garlic and onions are particularly noted for their health-promoting characteristics. So be sure to eat from all the color groups!
Here are a few ideas for how to add more fruits and veggies to your diet:
Try an imposter pasta such as a spaghetti made from black beans, edamame, chick peas (garbanzo beans), or noodles made from zucchini.
Roast your vegetables to caramelize them and bring out their delicious natural flavors.  I especially like roasted cauliflower and Brussels sprouts.  Even veggies such as radishes are mellow and delicious when roasted!
Grill fruits to unlock their deeper sweetness.
Use veggies in place of meat—mushrooms can substitute for beef, you can use veggies and beans in your stir fries and southwestern dishes, and thick-cut eggplant can be used in place of chicken.
Here is a recipe we have made in cooking class here at Matt Talbot that uses black beans for its protein source and contains other good-for-you vegetables.
---
Black Bean and Kale or Spinach Tostada
1 bunch green onions, chopped                            
½ cup orange juice
3 garlic cloves, minced                              
1 bunch (1 pound) kale or 3 cups fresh spinach, chopped
1 ½ tsp. cumin                                             
1 ½ tsp. coriander                                      
Salt to taste
1 Tbsp. poblano pepper, minced            
6 6" corn tortillas
1 Tbsp. olive oil                                           
1/3 cup grated reduced fat cheese of your choice
15-oz. can black beans, drained and rinsed            
1/3 -1/2 cup sour cream, optional
In a large skillet, sauté onions, garlic, cumin, coriander, and poblano in olive oil for 8 minutes.   (Caution—Wear gloves when you deseed the pepper, and do not allow the pepper to touch your eyes or skin.)
Add black beans and cook for 3 minutes, stirring and mashing the beans with the back of a spoon.
Add orange juice and kale or spinach. Cover and simmer for about 10 minutes, stirring frequently.
Add salt to taste.
Heat tortillas by lightly frying them, microwaving them, or heating them in the oven for several minutes.
For each serving, start with a heated tortilla, cover it generously with the black bean mixture, 1 Tbsp. cheese, and 1-2 Tbsp. sour cream if you wish.
From Fix It and Enjoy It Diabetic Cookbook by Phyllis Pellman Good with the American Diabetic Association.