3/1/18: Easy Korean Dishes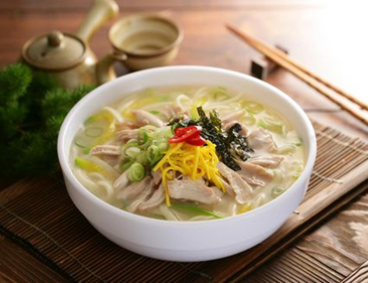 The winter Olympics have gotten me thinking about things Korean and so I began investigating various Korean foods. I found a site that lists ten easy Korean foods to make, plus it contains (mostly) ingredients I already have in my kitchen or could easily purchase. The website is called https://www.thespruce.com/easy-korean-recipes-to-make-at-home.
Some of the easy recipes to make include Korean Pancakes with Scallions (pa jun). Unlike most American pancakes, these are savory, but like American pancakes they are easy to make and could be used for breakfast.
Another recipe is Korean Rolled Egg Omelet (gaeran mari). The recipe on the blog uses seaweed but you could substitute spinach or another green or other vegetables. Eggs are a good, inexpensive source of protein. You could also add ham or another meat if you want to add more protein to the dish.
Yet another recipe on The Spruce website is a recipe for Easy Anytime Asian Noodle Soup. As with most soups, you get several food groups in one dish. This one contains Chinese cabbage, scallions and mush-rooms plus it has the high-antioxidant-containing garlic and ginger. As the recipe is written it contains tofu so it would be a nice vegetarian option. We are going to make this soup in an upcoming cooking class so we can let you know how it tastes after that.