11/1/17: Squashes, Pumpkins and Gourds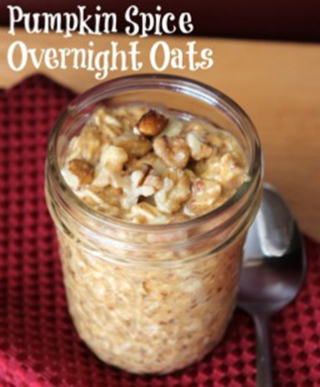 'Tis the season of pumpkins. People often ask what the difference is between squashes, pumpkins and gourds. The answer is—they're all the same! Well, not exactly, but they are all members of the same plant family called Cucurbitaceae. Technically pumpkins and gourds are just various types of squashes. Squashes are prized for their culinary uses, whereas gourds are valued mainly for ornamental or practical uses. For example, gourds used to be hollowed out to carry water. So botanically pumpkins are a type of squash. Squash also are divided into two groups—the tender or summer squash and the hard-skinned or winter squash. Pumpkins are of the winter squash variety, as are acorn, hubbard, butternut, and spaghetti. Zucchini, pattypan, yellow straightneck or crookneck are all summer squash. Summer squash skins are soft and seeds are immature when eaten.
Pumpkins are an excellent source of beta-carotene, which our bodies convert into Vitamin A, fiber, Vitamin C and a variety of B vitamins and minerals. It is such a versatile fruit and can be used in both sweet and savory dishes. I recently learned of a new use for pumpkin—a spicy overnight oatmeal with pumpkin in it. Sounds delicious. Here is the recipe for you to try.
Pumpkin Spice Overnight Oats
Prep time 10 mins.
Cook time 8 hours
Serves: 1
Author:  Organize Yourself Skinny
Ingredients
½ cup unsweetened coconut milk
½ cup rolled (or old fashioned) oats
2 tablespoons pumpkin puree
¼ teaspoon pumpkin pie spice
¼ teaspoon vanilla extract
1 teaspoon ground flaxseed
2 teaspoons pure maple syrup
1 tablespoon chopped walnuts (or any nut you like)
Instructions
In a pint size mason jar, combine coconut milk, rolled oats, pumpkin puree, pumpkin pie spice, vanilla extract, flaxseed, and maple syrup. Mix until completely combined. Put lid on and store in refrigerator for 8 hours or overnight. Stir and add a little more coconut milk for consistency. Add walnuts and enjoy.
Make ahead instructions: This recipe can be prepared 3-4 days ahead of time. You might need to add a little extra coconut milk in the morning to thin out.
Nutrition Information Serving size: 1 jar of oats. Calories: 254, Fat: 8, Carbohydrates: 41